USLaw.com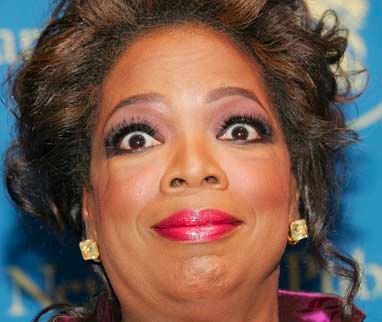 Oprah Winfrey is trying to lay claim to the "aha moment".  After Mutual of Omaha proclaimed itself the "official sponsor of the aha moment" in a major marketing campaign, the talk show queen sent the insurance a company a request to "cease and desist" use of the phrase on the basis she was the first to popularize it.
In response, Mutual filed a lawsuit in federal court claiming it has the right use the phrase in advertisements as a result of its submission of a federal trademark application in February and Oraph's prior failure to police use of the phrase.   The company claims its "research to obtain its federal trademark uncovered no competing federally registered trademarks, and the trademark application received no opposition."  Yet, Chicagoan Richard Roeper's research revealed hundreds of examples in which the phrase has been used in pop culture.
While the insurance company's campaign defines the aha moment as "those amazing, uplifting, inspirational moments that changed [people's] lives," what's most interesting is how scientists have discovered what scientists have discovered about such moments.
Filed Under Celebrity Justice, Oprah Winfrey | (trackback)

Comments
0