08 Apr
By Stacy Schneider, Esq.
Weev's tale weaves the same legal path as Aaron Swartz's, even while his tactics– and fortitude– are bolder
While not as widely a sympathetic a personality to all, Andrew Aurenheimer's plight ought to arouse concern and action among anyone who mourns the circumstances of Aaron Swartz's unfortunate prosecution:
"The controversial hacker's punishment highlights flaws in the justice system, " Rolling Stone.
"Auernheimer conviction could open door to government overreach in hacking cases", Fox Business News.
" [Auernheimer Case] drives home the vital point that an unjust law is unjust whether it targets a saint or an asshole…. Hackers, Occupy Wall Streeters, artists, tech bloggers, and even venture capitalists [feel he is] a fellow pioneer who is now being punished for his ingenuity by a government that wants to control the world's flow of information, "Gawke (and another personal vignette).
The Computer Fraud and Abuse Act Defense Fund
Filed Under Andrew Aurenheimer, Cyber Justice | Leave a Comment (trackback)



A week before the the Center for Constitutional Right's class action suit challenging the legality of the New York City Police Department's stop-and-frisk policy is scheduled to begin (Floyd v. City of New York), Brooklyn resident Kaylan Pedine filed the latest suit today against the City for civil rights violations.
A disorderly conduct charge against Ms. Pedine upon her arrested on the evening of July 6, 2012 outside of the Mercury Bar on the east side of Manhattan traffic were dismissed by a judge for facial insufficiency. According to her attorney Mark. C Taylor Ms Pedine believes her arrest was the result of a private conversation over heard by passing NYPD Officer Craig Campion in which she stated to a friend her desire for the police force to stop it's controversial stop and frisk policy.
Ms. Pedine believes that New York City's stop and frisk policy "is horrendously unconstitutional to communities of color" and further believes that the her lawsuit will increase awareness and inspire "authentic conversations about solutions and [policy change]."
Her attorney Mark C. Taylor stated "The right to criticize the government is a cornerstone of our civil liberties, as is our protection against unreasonable searches. Under Police Commissioner Ray Kelly both of these rights have been ignored. The NYPD's intolerance to criticism and disrespect to civil liberties is a natural consequence of the stop-and-frisk policy which has made a mockery of those rights."
Filed Under Citizen Justice, NYPD | Leave a Comment (trackback)

Frederick County Sheriff's Office spokesman Cpl. Jennier Bailey asserted three officers involved in the post-arrest asphyxiation death of Regal Cinema "holdover" customer Robert Ethan Saylor have not been compelled to make statements in the case before resuming regular work duty due to their rights under Maryland's so-called "Law Enforcement Officers' Bill of Rights".
Two questions USLaw.com suggests local journalists ask the Frederick County Sheriff Chuck Jenkins; Frederick County State's Attorney Charlie Smith; and officer's Lt. Scott Jewell, Sgt. Rich Rochford and Deputy First Class James Harris.
Does Section § 3-104 of Maryland's Title 3, Subtitle 1 apply to off-duty officer's working mall security?
Should BOR shield officer's from making full disclosure of their observations of a witnessed homicide before resumption of regular duty?
Photo credit: Creative Commons by cinematreasures.org.
Filed Under Police Misconduct | Leave a Comment (trackback)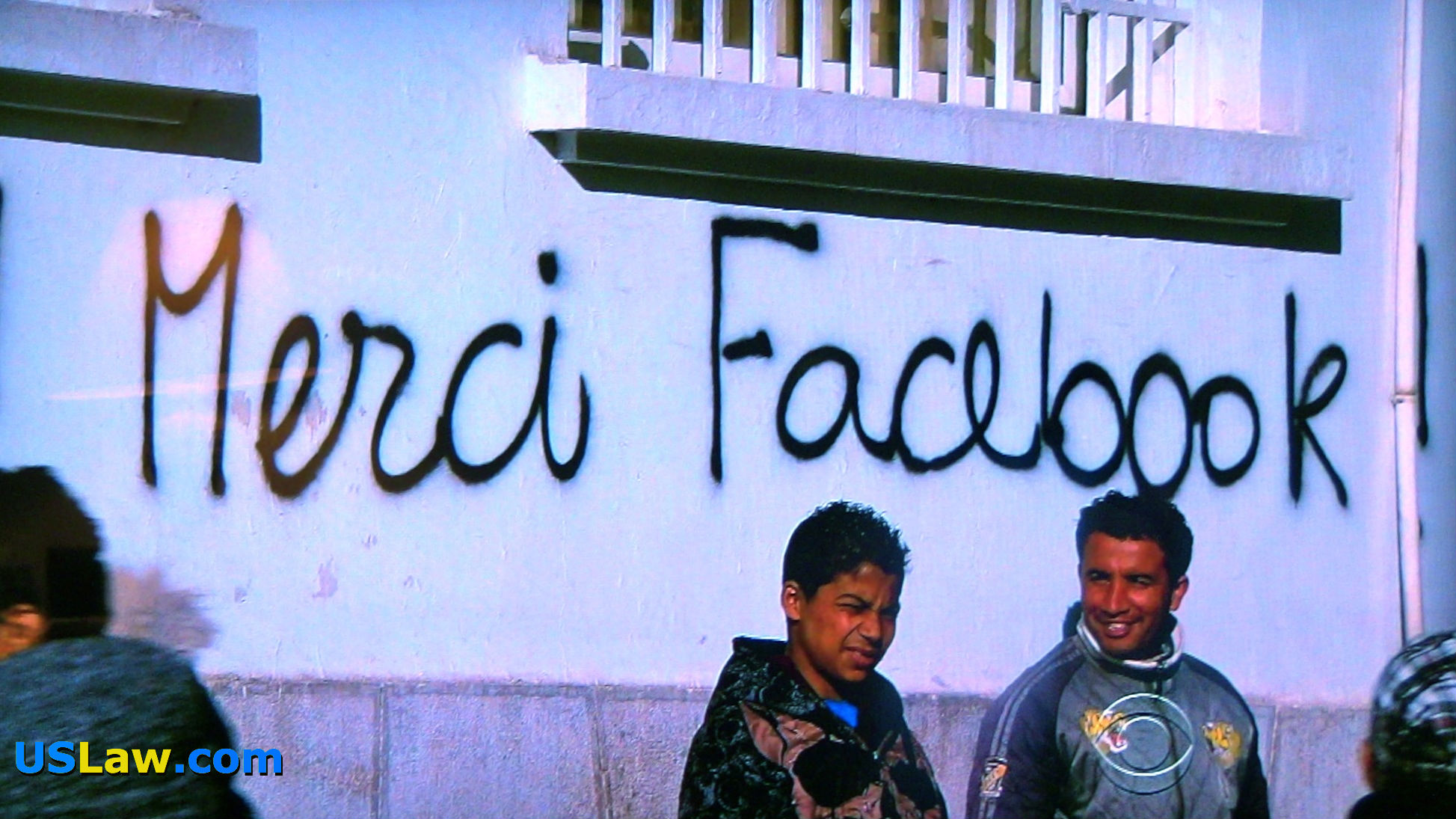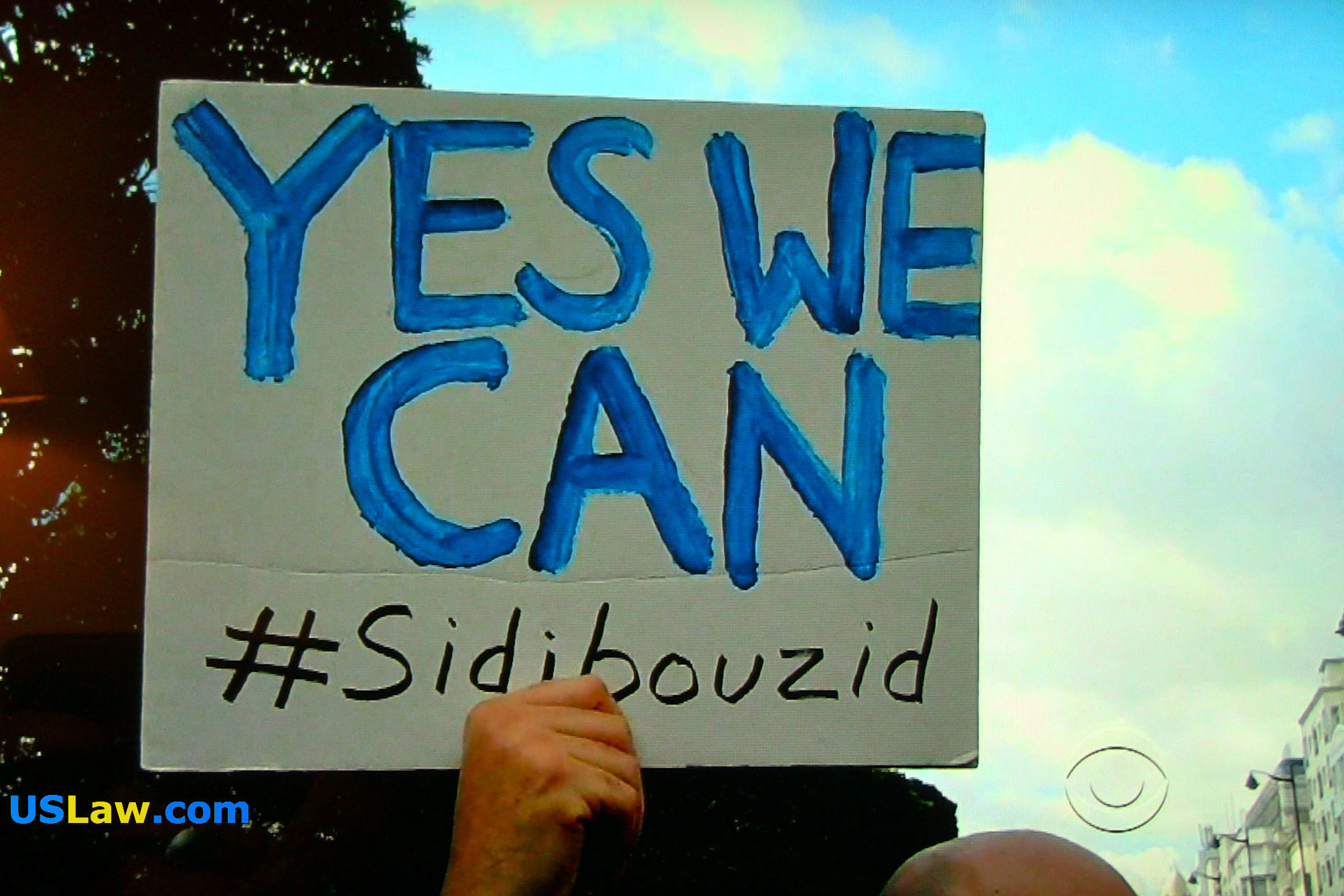 Bush may have promoted the Iraq War as a beach head of democracy in the Middle East and his Secretary of Defense may be disclaiming the current Administration's role in recent events– telling a CNN interviewer Obama's Nobel Prize was awarded on hope after he was "president for fifteen minutes"– but the images shown on that evening's "60 Minutes" segment reporting on the revolution in Tunisia reflect the timeless truth that "to the victor go the thanks".  CBS's cameras caught a "Mercia Facebook" message spray painted on the side of a building and a "Yes We Can #Sidibouzid" homage to the Obama campaign slogan and the fruit vendor's whose act of self-inflagration started the protests that have stormed across the Middle East.
Filed Under Barack Obama | Leave a Comment (trackback)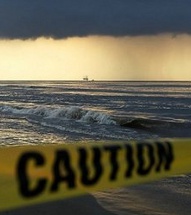 When a journalist's home office is raided by the state of California for his coverage of a next generation consumer product that rubbed it's manufacturer (Apple Inc.) the wrong way and a publicist is arrested by the FBI for exposing a security flaw in the website of a  telecommunications company (AT&T), readers express little care or, if they do, tend to side with the large corporations, reserving what little concern they have for freedom of the press to what appear to more obvious violations of press freedoms.  Same for the news media.  The lack of attention these two recent episodes received from mainstream news outlets makes clear that the freedom of online business journalists is thought by many to be less vital than the freedom of those who cover more obviously political news for larger organizations.   While the political media corps goes ballistic when the President ditches the press pool to watch his daughter's soccer game, signs bills behind closed doors, or limits summit access, little outrage is mustered when bloggers face criminal charges for aggressive investigative journalism.  Even legal scholars often  diminish the worth of business journalism.  In reference to the Gawkier iPhone story even noted law professor Jonathan Turley expresses the view that the mission of a mere gadget blog is not akin to "journalists publishing information from a whistleblower or releasing leaked documents showing corruption or public dangers."
Yet now, just a few months later, we see that corporate activities and public dangers can collide spectacularly.  Today, the corporation crushing journalistic inquiry is seeking to protect something far more menacing to the nation as a whole than a mobile phone that makes calls and plays games at the same time or an email address spewing website for an $800 electronic clipboard.  There has been extensive reporting that BP has been influencing, and in some cases employing, local law enforcement agencies and the Coast Guard to harass and intimidate news organizations from covering the horrific oil spill that is devastating the entire Gulf Coast.  Amid these widespread reports that BP is squelching the truth about the extent of the spill and pace of the cleanup, the public is coming to realize that allowing corporate interests to unduly influence law enforcement to trample on the free speech rights of journalists is harmful to the core of our existence.
If we're concerned about the health of our environment, the integrity of our food supply, and the well being of millions of families whose livelihood can be impacted by the hidden malfeasance of  a single corporation, we need to honor, protect, and celebrate all those who make sacrifices to shine the light on public activities, no matter if they be commercial or more directly political in nature.  And no matter if the exposer of truth is modest in his approach or seeking spectacle.  All truth seekers must be protected from interference by those whom the truth will incriminate.  Without such a check on the power of corporate actors, the devastation caused by Enron, MCI, AIG, Bernie Madoff, and BP will be dwarfed by the harm done by future negligence that is allowed refuge in the darkness beyond even the most enterprising journalist's reach.
54fd
Filed Under Goatse, Corporate Justice, Gawker | Leave a Comment (trackback)
keep looking »