American Idol and film star Jennifer Hudson's mother and brother were shot and killed in America's murder capital, Chicago.
An all points bulletin has been issued for a white Suburban bearing license plate number X584859 in connection with Hudson's seven year-old nephew who it is feared was taken from the murder scene.


No one has mentioned the name John Edwards since his marriage scandal killed his political career. Even as the National Enquirer continues to pursue stories about his alleged love child and disqualify his half-hearted mea-culpa maneuvers, I can't understand how such a once-respected politician, the last of the so-called "good guys," could disrespect his ailing wife and family and throw away his life and career to pursue an extra-curricular love life. Didn't he learn anything from Bill Clinton, Elliot Spitzer and all the others? As far as I am concerned a fellow this dumb would never have made it as president.
But the Edwards story isn't over yet. The tabloids seem determined to keep trying to bust open the whole truth about this politician's cover-up. It's worse than the others in some ways. First, he used his children and his wife's illness as campaign props. Remember him proudly stating his wife urged him to run and pursue his dreams despite her cancer battle? Remember on the campaign trail all the family posed photographs straight out of a Hallmark card? Add that to his run-around media interview where he just didn't seem sorry enough. He just doesn't get it. If he was going to come clean he needed to do it fully, not with half- statements and half-truths. I don't want to hear his gratuitous proclamations that he is willing to take a paternity test when his mistress has gone off into hiding and won't even offer the child's DNA sample to "clear the air." Wouldn't the first thing a mistress would want is to clear her and her child's name from continued (and often vicious) media scrutiny? Now consider the additional circumstances of having one Edwards' crony paying her thousands a month in living expenses and another who is married with children oddly claiming that he is the father. To me, it smacks of a diabolical cover-up.
Edwards' explanation that he made this error because he became a narcissist is absurd. The very definition of a narcissist is someone whose sense of self is so distorted they don't even recognize they are narcissistic. And then let's remember his proclamation that he "doesn't love" his mistress, and of course the most bruising admission of all—that his wife's cancer was in remission when he cheated. The more excuses he made the worse he became. Now he is a has-been. All the work and grooming done to cultivate an image of a hometown, choir boy, folksy, soft-spoken, elegant family man and noble politician is erased. The real John Edwards stood up and he is just too textbook-prepared and overly scripted to ever appear credible again.
Stacy Schneider is the author of He Had It Coming: How to Outsmart Your Husband and Win Your Divorce.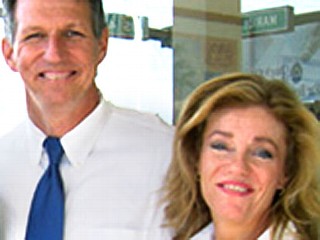 But at least this one can keep it off an electronic record.
Florida Democrat Congressman Tim Mahoney, who replaced Republican Mark Foley after lurid Internet messages he sent to male teenage pages were revealed, appears to have paid $121,000 and gave a two year campaign job to a former mistress who worked on his staff and was threatening to sue him. Listen as Patricia Allen attempts to have him admit the affair on a record telephone call.

5c74
I've got news for you, Orenthal James Simpson. You'll soon be trading 13 years on the golf course for 15 years to life of baloney sandwiches and a cold metal urinal next to your ratty prison cot. Thirteen years to the day after you were wrongfully acquitted of double murder in Los Angeles, your no-nonsense Las Vegas jury did the right thing and served up justice with guilty verdicts on all counts. Even a criminal defense attorney like myself, who is usually defending guys like you, was satisfied to see the prosecution claim it's victory. I had enough of your repugnant and arrogant displays of disdain at the criminal and civil justice systems, and your complete lack of humility after walking away a free man from the crime of the century.
Now, at 61 years old, there's a good chance we'll never have to see another smiling paparazzi photo of you in your golf cart, or enjoying a fine meal in a restaurant, or thumbing your nose at the Goldmans, to whom you continue to owe millions of dollars of wrongful death judgment money for the murder of their son. You'll be enjoying your sunset years in a jail cell that is probably smaller than one of your bathrooms in your Florida estate.
This praiseworthy jury of your peers paid attention to the evidence, applied the law to the facts and determined your guilt beyond a reasonable doubt, ignoring the smoke and mirrored distractions of the defense's case. It was probably easy, since they had both an audio and video tape at their disposal. It was only a matter of time before you screwed up again (and got caught). It's a miracle you stayed away from prison bars as long as you have. Once a sociopath, always a sociopath.
Now you will have plenty of time to write a second book. You can call it, "I Did It Too: Here's How I am Going to Jail."
Stacy Schneider is the author of He Had It Coming: How to Outsmart Your Husband and Win Your Divorce.
0