Divorce attorney, television personality, and author of "He Had it Coming" offers to move in with Britney Spears to help get her life in order.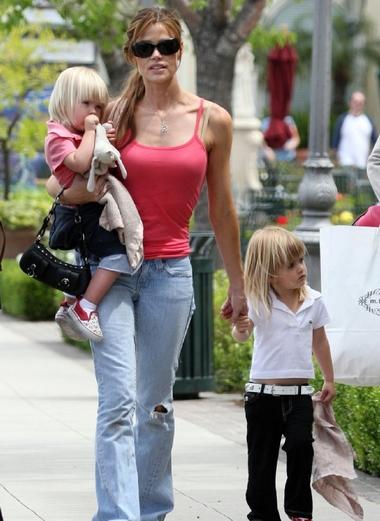 Denise Richards is making her kids reality television stars and her fuming ex-husband Charlie Sheen is powerless to stop her. Daughters, Lola, 2, and Sam, 3, are headed for Hollywood, as Denise is making the rounds on the nation's talk show circuit this week promoting a new reality show about her home life called Denise Richards: It's Complicated. But what this star is also highlighting is her ruthless decision to showcase her two toddlers on television in an attempt to jumpstart her career.
Denise won a court order allowing her to proceed with filming her life with the children (she has physical custody) as a reality television show for E!, which premiers next week. Charlie had objected, claiming the public exposure is a bad idea that will harm the kids, but a court disagreed. The reason Sheen lost his court battle was because he previously signed a waiver allowing the girls to be filmed. When the show itself became a reality, he apparently changed his mind. But the judge ruled a deal was a deal, and that Charlie had legitimately signed off on the project.
Why would Charlie have signed if he were against his daughters appearing on the show? In my opinion, he probably made a tactical error as his custody battle was ensuing. He may have initially given his consent with the hope of gaining leverage in a "give a little, get a little" move, thinking the reality show would never come to fruition. But Denise eventually successfully inked a deal to air her daily life (as if we are all that interested), and Charlie may have then realized he made an awful mistake.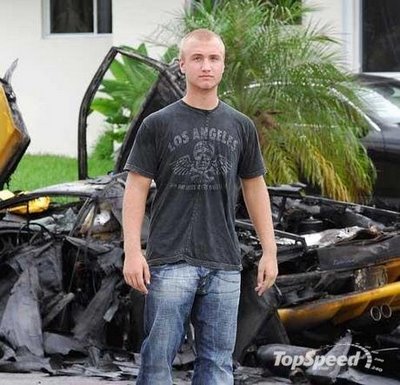 Hulk Hogan's 17-year-old son, Nick Bollea, was sentenced to eight months in hail, five years probation, 100 hours/year of community service, and will not be able to drive for three years after pleading no contest to reckless driving in a car crash that caused severe brain damage to his best friend.
The injured friend's family has filed a civil suit against Bollea's parents, claiming they are liable for their son's actions.
0