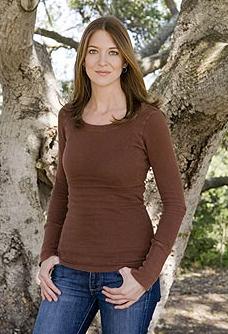 Rob Lowe's former nanny is the latest celebrity employee looking for a fat payday after leaving her job with a wealthy Hollywood family.
In a cross complaint filed Monday, Jessica Gibson accuses Lowe of exposing himself, putting his hands down her pants, and other "offensive, insulting, unwelcome, mean, perverted, crude and lascivious" behavior over a two-year period while she was on the job. This after working for the family on and off the past seven years, voluntarily returning to the job twice, and recently indicating that "she has nothing bad to say about [them]" and that she "loves and respects [them]." Suddenly the nanny-from-hell has plenty to say. And none of it's good.
Inconsistencies between the text of her complaint and her alleged text messages to the Lowes, however, demonstrate she is not to be fully trusted and will likely blow her case to pieces. I am sure Lowe's lawyers are chomping at the bit for their client's day in court.
Here's why Gibsn's case is shaky:
1. Anything You Say Can Be Used Against You in Court
This nanny has made prior inconsistent statements. That means "liar" in legalese. It's easy to show why Jessica Gibson is a Pinocchio even before she attends a single deposition. She charges that Rob Lowe molested her and said on TV that she stayed with the job because she "was afraid". Yet here are excerpts from her February text messages to the family, sent the day after she left their employ (Lowe displays them in their entirety on The Huffington Post):
I have nothing bad 2 say about your family and really am thankful for what you guys have done for me over the years.

I did not leave out of spite or anger, it was just time for my heart to let go.

I have nothing but love and respect for your family and would love to maintain a caring relationship with you guys.

It had nothing to do with you or rob either, this was me.
2. He Said /She Said
What is the evidence other than the nanny's word that this really happened? When you compare the text messages above and her allegations in the court papers, her story is not credible. She is either lying then or she's lying now. Plus, there are no eyewitnesses. No other Lowe household employees have come forward to verify her allegations. If that remains the case as the lawsuit proceeds, her own statements—those statements praising the Lowes and her relationship with them– are strong evidence that Rob Lowe is more believable.
3. Conduct Unbecoming a Victim
This so-called victim doesn't act like a victim. Jessica certainly didn't behave like someone who has been molested by her employer. The nanny left the Lowe job twice in seven years to explore other opportunities and each time returned asking for more hours.
The nanny's sister also worked for the Lowes steadily for seven years. The sister has not come forward to verify the allegations. Wouldn't Jessica have wanted to confide in her sibling about this so-called abuse to protect her from the "predatory" Rob Lowe? If she was so upset about what was happening, why didn't she report the alleged offensive sexual conduct to the police?
And to top it off, after Jessica leaves the job, she writes to Rob's wife:
I love you guys. Ps tell rob I'm really sorry as well
Does this childcare giver sound like a disgruntled, unhappy, or victimized employee? I don't recall in my fifteen years of law practice ever hearing a non-family member "victim" tell her "abuser" she loved him or apologize.
4. The Final Kiss of Death: She Hired Gloria Allred
Hiring Gloria Allred always tells me this nanny is seeking money and fame, not justice. Another woman Allred previously represented straight to a book deal was Scott Peterson's mistress, Amber Frey. Jessica doesn't need Gloria for her lawsuit or to tell her story in court. She already has a lawyer for that. Allred serves as a redundant public relations rep with a law degree who represents dubious "victims" who seek celebrity on the coattails of high profile litigants and defendants.
Allred's Today show appearance holding Jessica's hand while the young woman sat there grinning with her shiny hair and TV makeup proves my point. Jessica never answered the tough questions put to her about the viability of her claim. Instead Allred kept stepping in to spin and to remind all of us that no female "victim" in this country should have to put up with sexual harassment in the workplace.
In the end we will see who the real victim is the Rob Lowe version of Nanny-Gate. I think the Lowes will triumph over their children's former babysitter. The proof is always in the pudding.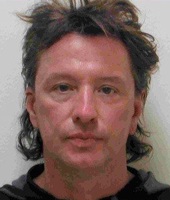 You can lose more than the car keys driving drunk.
Bon Jovi guitarist Richie Sambora's March 25th DUI arrest may not only cost him jail time, it may cost him his child. Because of Sambora's alleged criminal conduct, his custody rights–specifically his visitation privileges– over his 10-year-old child with ex-wife Heather Locklear are now in jeopardy.
Police stopped the musician when the car he was driving was reportedly weaving on the roadway. When Sambora stepped out his car, he reeked of alcohol. Even worse, Ava and another child were with him at the time, riding in the backseat.
As a result, his May 7th arraignment in California Superior Court could include at least two counts of risk of injury to a minor or other child endangerment charges along with a DUI charge. If that is the case, the door opens further for Locklear to pursue new legal action in the Family Court. If that happens, this once amicable co-parenting arrangement will turn ugly.
Depending on the nature and quantity of all the charges leveled (in addition to the fact of the arrest itself), Locklear will have new grounds to seek a modification of previously existing custody orders. And she can use Sambora's alleged lack of sobriety against him. (Sambora has admitted to past alcohol abuse.)
Sambora and Lockwood have been apart since 2006. Currently, the ex-couple share joint custody, giving them equal decision-making power, but Locklear has physical custody. Ava lives with her mother and Sambora has visitation rights. The actress is in a strong position to argue that her ex-husband's conduct is too risky or that he is too unstable to spend time with their child unsupervised.
But Sambora has a custody card in his pocket too. He could counterpunch based on Locklear's recent alleged mental health scare two weeks prior to his own incident with police. A doctor called 911 to Locklear's house after reporting the actress was possibly suicidal. Locklear denied any problems. But if she does exhibit any signs of significant instability that affect her parenting abilities, Sambora can raise those issues in court in a bid to influence custody issues.
We've all witnessed just how destructive a Hollywood custody battle can get– Kim Basinger and Alec Baldwin, Charlie Sheen and Denise Richards come most immediately to mind. Let's hope these two work out their personal problems and keep up the civilized relationship as co-parents. Their daughter has been through enough this year.
0