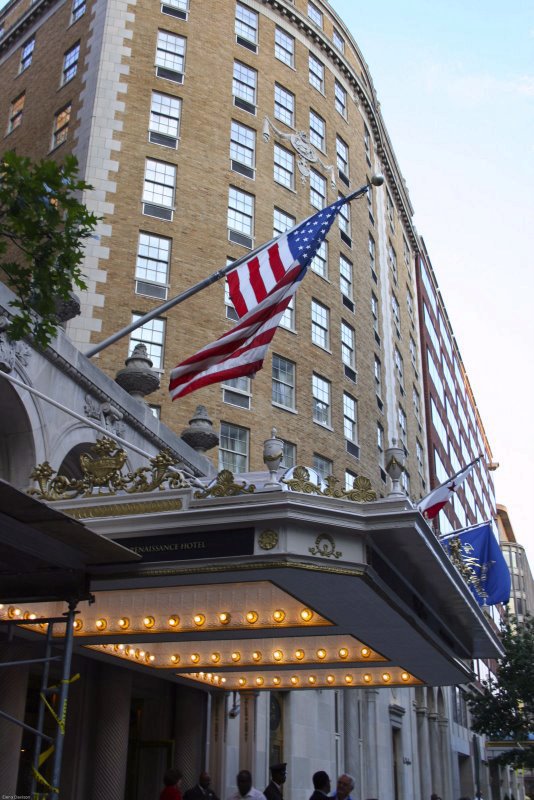 Celebrity Justice blog is offering a reward for the identities of Emporer VIP Club's clients #1 through #8. Can you tell us who beat Governor Spitzer off the Mayflower?
Your $31.00 financial reward is only 1% of the price of a night with the public crusader, but you don't have to take a slow train ride to earn it. Just send your tips along in the comment field below. Name all 8 and you'll earn enough to travel round trip on Amtrak to DC from NY.


Married NY governor Eliot Spitzer has been recorded on federal wiretap making arrangements to met with an Emperors Club VP prostitute in Washington, DC on February 13th, the night before he testified before c Congressional Committee. He was referred to in court papers in the case as "Client number 9." Spitzer, 49, has three daughters.
As attorney general, the sanctimonious Spitzer had prosecuted at least two prostitution rings as head of the state's organized crime task force. In one such 2004 case, Spitzer spoke with revulsion and anger after announcing the arrest of 16 people for operating a high-end prostitution ring out of Staten Island.
"This was a sophisticated and lucrative operation with a multitiered management structure," Mr. Spitzer said at the time. "It was, however, nothing more than a prostitution ring." And he appears to be nothing more than a hypocrite.
0