1f48
One cheating New York Governor is replaced with another. A neighboring governor enjoyed threesomes. Sir Paul surrenders $48.6 Million for his freedom and we get a glimpse of what he was dealing from the judge. Kevin gets from the Pop Queen what Heather couldn't get from Rock n' Roll Knight– free lawyers.
Avoiding marriage doesn't spare one trouble. P. Diddy's gangster past may catch up with him in attack on rival.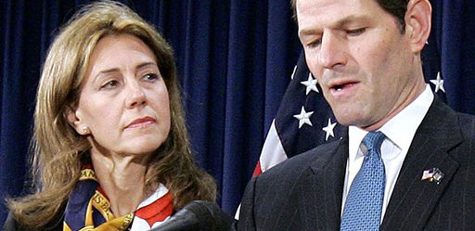 We just watched the latest political wife stand by her man at a national press conference as he announces his infidelity, betrayal of marriage vows and violation of public trust. When Silda Spitzer positioned herself next to her husband, Governor Eliot Spitzer, at the podium with her defeated, somber expression, sympathetic glances at her disappointing spouse, and staged body language implying "we are still one," it made me wince. The message was, as usual, "You wronged me, humiliated me, destroyed my family and my life, but I want all your constituents to know that your family will not abandon you." The event was contrived, as they always are, and every time we have the misfortune of witnessing reckless, selfish politician announce their requisite mea culpas with their wives at their side, the women seem to suffer twice as much. First they endure the devastation of the initial private family revelation behind closed doors. Then the second round of bruising humiliation, this one for the entire world to see.
The last press conference I vividly remember feeling mortified over was attended by Dina Matos McGreevey. She stood by her husband, New Jersey Governor James McGreevey, when he announced to the world that he was a "Gay American" who had an inappropriate relationship while in office. Watching Dina's frozen smile and deer in the headlights expression, you could not help but feel her pain. But having the wife at the conference doesn't help the politician. It just makes him look more like a dog for making her suffer again. For Silda and Dina and all the other wives who endured a scripted spectacle, now hear this: There's a better way to weather this storm— Don't show up!
Read more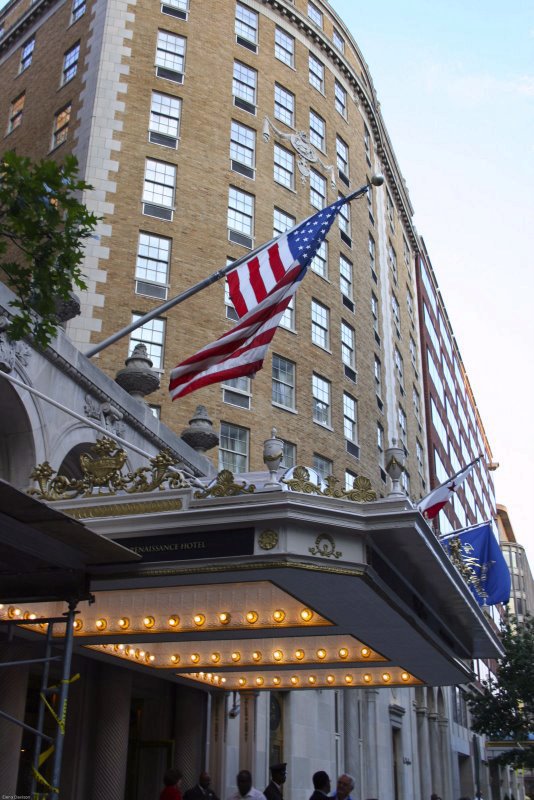 Celebrity Justice blog is offering a reward for the identities of Emporer VIP Club's clients #1 through #8. Can you tell us who beat Governor Spitzer off the Mayflower?
Your $31.00 financial reward is only 1% of the price of a night with the public crusader, but you don't have to take a slow train ride to earn it. Just send your tips along in the comment field below. Name all 8 and you'll earn enough to travel round trip on Amtrak to DC from NY.
Married NY governor Eliot Spitzer has been recorded on federal wiretap making arrangements to met with an Emperors Club VP prostitute in Washington, DC on February 13th, the night before he testified before c Congressional Committee. He was referred to in court papers in the case as "Client number 9." Spitzer, 49, has three daughters.
As attorney general, the sanctimonious Spitzer had prosecuted at least two prostitution rings as head of the state's organized crime task force. In one such 2004 case, Spitzer spoke with revulsion and anger after announcing the arrest of 16 people for operating a high-end prostitution ring out of Staten Island.
"This was a sophisticated and lucrative operation with a multitiered management structure," Mr. Spitzer said at the time. "It was, however, nothing more than a prostitution ring." And he appears to be nothing more than a hypocrite.
0