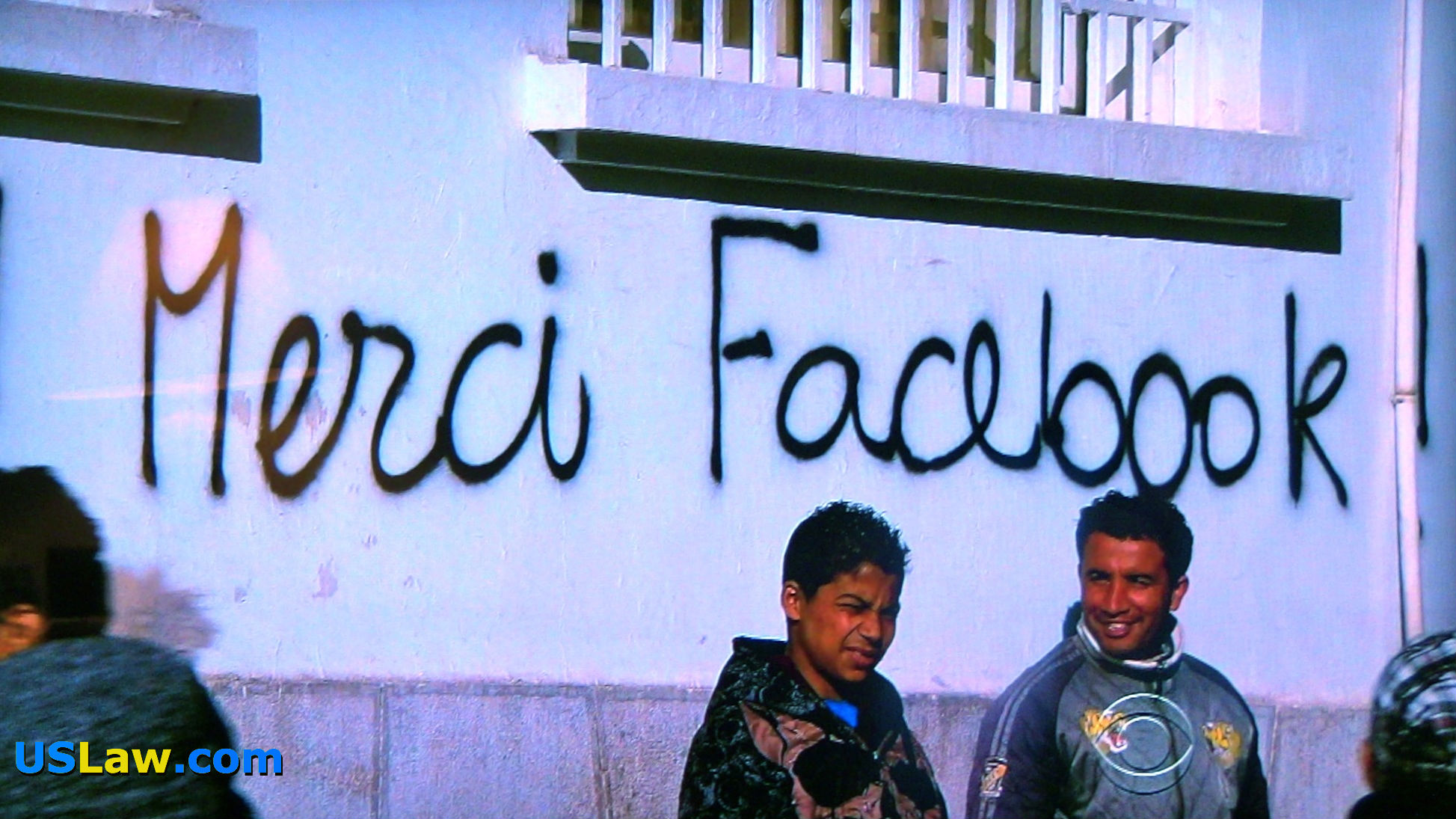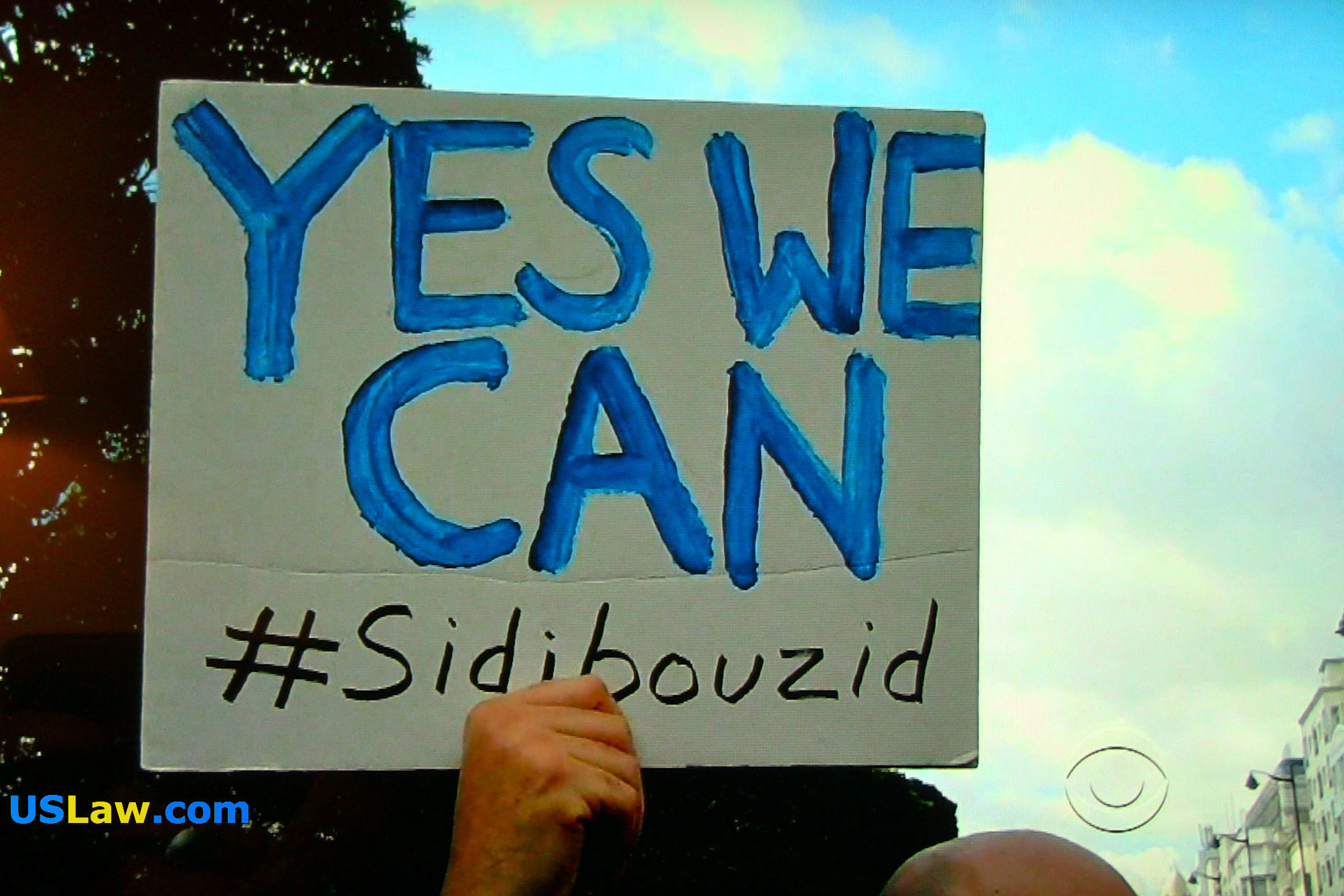 Bush may have promoted the Iraq War as a beach head of democracy in the Middle East and his Secretary of Defense may be disclaiming the current Administration's role in recent events– telling a CNN interviewer Obama's Nobel Prize was awarded on hope after he was "president for fifteen minutes"– but the images shown on that evening's "60 Minutes" segment reporting on the revolution in Tunisia reflect the timeless truth that "to the victor go the thanks".  CBS's cameras caught a "Mercia Facebook" message spray painted on the side of a building and a "Yes We Can #Sidibouzid" homage to the Obama campaign slogan and the fruit vendor's whose act of self-inflagration started the protests that have stormed across the Middle East.


Harvard Law School Student and prospective future clerk for Ninth Circuit Alex Kozinski Stephanie Grace has sparked a controversy by penning an email to fellow students about "the possibility that African Americans are, on average, genetically predisposed to be less intelligent".
… I just hate leaving things where I feel I misstated my position.I absolutely do not rule out the possibility that African Americans are, on average, genetically predisposed to be less intelligent. I could also obviously be convinced that by controlling for the right variables, we would see that they are, in fact, as intelligent as white people under the same circumstances. The fact is, some things are genetic. African Americans tend to have darker skin. Irish people are more likely to have red hair. (Now on to the more controversial:) Women tend to perform less well in math due at least in part to prenatal levels of testosterone, which also account for variations in mathematics performance within genders. This suggests to me that some part of intelligence is genetic, just like identical twins raised apart tend to have very similar IQs and just like I think my babies will be geniuses and beautiful individuals whether I raise them or give them to an orphanage in Nigeria. I don't think it is that controversial of an opinion to say I think it is at least possible that African Americans are less intelligent on a genetic level, and I didn't mean to shy away from that opinion at dinner.


President Obama shared some of the principles he will follow in selecting someone to replace Justice Souter:
"I will seek someone who understands that justice isn't about some abstract legal theory or footnote in a case book.  It is also about how our laws affect the daily realities of people's lives — whether they can make a living and care for their families; whether they feel safe in their homes and welcome in their own nation.

I view that quality of empathy, of understanding and identifying with people's hopes and struggles as an essential ingredient for arriving as just decisions and outcomes."
He continued:
"I will seek somebody who is dedicated to the rule of law, who honors our constitutional traditions, who respects the integrity of the judicial process and the appropriate limits of the judicial role.

I will seek somebody who shares my respect for constitutional values on which this nation was founded, and who brings a thoughtful understanding of how to apply them in our time."
The two parts of this statement might strike many as inconsistent.  One may feel there are situations in which the rules established by law may not always facilitate the hopes and struggles of all people– that often parties in court are confronting a law or legal principle that benefits one parties hopes to the detriment to the others.  What is consistent with what most believe to be Constitutional principles is that the judicial branch interpret the intent of the legislative branch and the founders, not the hopes of the parties before the bench.  It sounds as though the President's description better suits the conception of a good legislator rather than one charged with applying the law.
Written by Bush Administration Deputy and Assistant Attorney Generals John Yoo, Jay Bybee, and Steven Bradbury for the benefit of Central Intelligence Agency (CIA) counsel, the four so-called "torture memos"released by Obama's Department of Justice outline water boarding and a number of other interrogation techniques that permitted to be applied to government detainees suspected of being involved with al Qaeda plots against American interests.
The full text of the memos below the following excerpts.
Walling
"A flexible false wall will be constructed. The individual is placed with his heels touching the wall: The interrogator pulls the individual forward and then quickly and firmly pushes the individual into the wall. It is the individual's shoulder blades that hit the wall. During this motion, the head and neck are supported with a rolled hood or towel that provides a c-collar effect to help prevent whiplash…
You have orally informed us that the false wall is in part constructed to create a loud sound when the individual hits it, which will further shock or surprise the individual. In part, the idea is to create a sound that will make the impact seem far worse than it is and that will be far worse than any injury that might result from the action."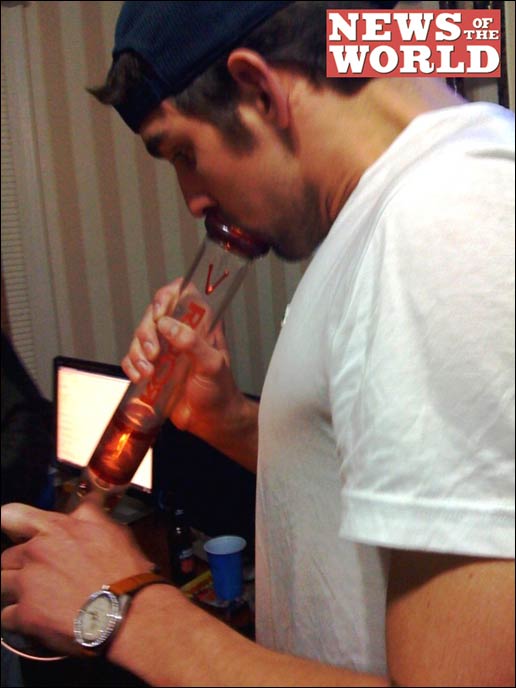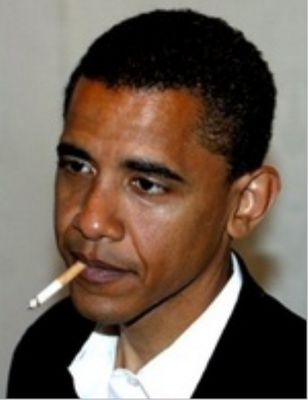 Golden boy Olympic swimming multi-gold medalist Micheal Phelps was photographed inhaling marijuana from a glass bong at a University Of South Carolina party in Columbia, South Caroline last November by England's News of the World. Although not considered performance enhancers, the International Olympic Committee added marijuana and other social drugs to its list of banned substances after Canadian snowboarder Ross Rebagliati tested positive for marijuana during the 1998 Nagano Winter Olympics. Should 23 year old Phelps, who received 18 months criminal probation for driving while intoxicated (DUI) in 2004, test positive for the canibis, he could be banned from international swimming competitions, including the Olympics, for four years.
Meanwhile, though a positive drug test could derail the Olympian's eligibility to add to his 14 Olympic medal count for the USA, an admission of using cocaine and a present day tobacco smoking habit didn't prevent the other USA golden boy Barack Obama from taking the oath of office as US President.
510e
keep looking »
0