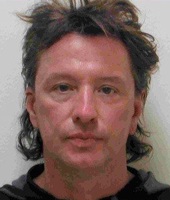 You can lose more than the car keys driving drunk.
Bon Jovi guitarist Richie Sambora's March 25th DUI arrest may not only cost him jail time, it may cost him his child. Because of Sambora's alleged criminal conduct, his custody rights–specifically his visitation privileges– over his 10-year-old child with ex-wife Heather Locklear are now in jeopardy.
Police stopped the musician when the car he was driving was reportedly weaving on the roadway. When Sambora stepped out his car, he reeked of alcohol. Even worse, Ava and another child were with him at the time, riding in the backseat.
As a result, his May 7th arraignment in California Superior Court could include at least two counts of risk of injury to a minor or other child endangerment charges along with a DUI charge. If that is the case, the door opens further for Locklear to pursue new legal action in the Family Court. If that happens, this once amicable co-parenting arrangement will turn ugly.
Depending on the nature and quantity of all the charges leveled (in addition to the fact of the arrest itself), Locklear will have new grounds to seek a modification of previously existing custody orders. And she can use Sambora's alleged lack of sobriety against him. (Sambora has admitted to past alcohol abuse.)
Sambora and Lockwood have been apart since 2006. Currently, the ex-couple share joint custody, giving them equal decision-making power, but Locklear has physical custody. Ava lives with her mother and Sambora has visitation rights. The actress is in a strong position to argue that her ex-husband's conduct is too risky or that he is too unstable to spend time with their child unsupervised.
But Sambora has a custody card in his pocket too. He could counterpunch based on Locklear's recent alleged mental health scare two weeks prior to his own incident with police. A doctor called 911 to Locklear's house after reporting the actress was possibly suicidal. Locklear denied any problems. But if she does exhibit any signs of significant instability that affect her parenting abilities, Sambora can raise those issues in court in a bid to influence custody issues.
We've all witnessed just how destructive a Hollywood custody battle can get– Kim Basinger and Alec Baldwin, Charlie Sheen and Denise Richards come most immediately to mind. Let's hope these two work out their personal problems and keep up the civilized relationship as co-parents. Their daughter has been through enough this year.
0