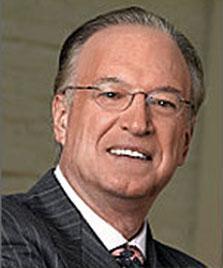 Respected Florida defense attorney Roy Black has submitted a 62 page Motion to Dismiss Based on Prosecutorial Misconduct all contempt of court and drug charges brought by Panama City, Florida and the State of Florida against Joe Francis.  The Motion tells a gripping but deeply disturbing story of how an entire municipality's legal apparatus is being misdirected against one adiplomatic man by a moral crusade led by a vengeful and mayor and his political allies.  The Motion is particularly harsh on Bay County Florida State Attorney Steve Meadows who is accussed of violating the same type of legal ethic's laws as disgraced North Carolina district attorney Mike Nifong of the spectacularly dismissed "Duke Lacrosse rape case".
Read the entire Joe Francis motion and exhibits.




Read Indictment
Not a good week for Girls Gone Wild. First founder Joe Francis was arrested for pissing off a federal judge. Then pitchman and celebrity host Snoop Dogg pleads no-contest to felony drug and weapon charges. Now, Francis is indicted on tax evasion charges for concealing over $20,000,000 of income in 2002 and 2003. Perhaps he should make himself comfortable in his jail cell.
Girls Gone Wild maestro Joe Francis has learned not to test the patience of a Federal judge.  The soft-porn videographer may be used to getting his way with under age women wearing bikins, but his peculiar charms are lost on men in robes.
At first  U.S. District Judge Richard Smoak stayed his criminal contempt of court ruling when it was reported to him that Francis had reached a settlement with seven women who accussed him of filming them in sexual situations while they were below the age of consen.  Then Francis displayed his usual form by reneging on the deal.  When Smoak learned about this, he issued an immediate arrest warrant.  Francis was picked up by local police in the Panama City, Florida airport on his way to surrender.  With good behavior– not a slamdunk assumption– we're guessing a minimum of two weeks before he's out victimizing again.
0