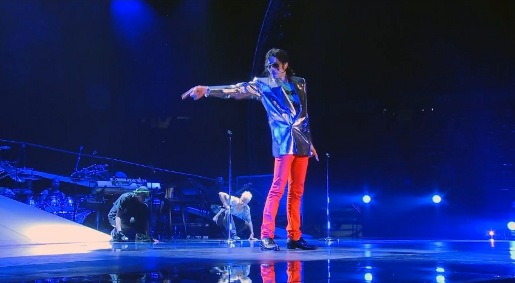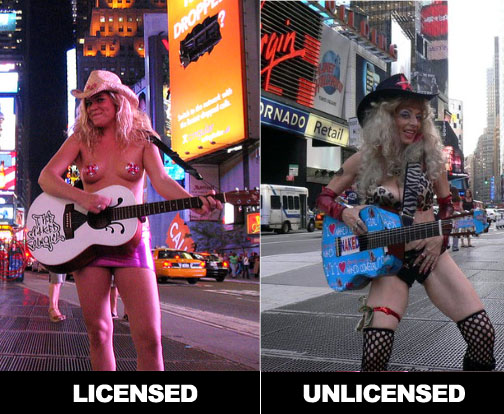 Times Square's affable "Naked Cowboy" seems to take only one thing seriously– his image. When Mars Inc. created an blue M&M in his likeness and used it in a video billboard in 2008, Robert Burck, 39, struck back with a multi-million dollar lawsuit, which ended in an undisclosed settlement (reportedly $4 Million).
Now, Burck has his tighty-whiteys in a bunch over another possible trademark infringement by 37-year-old Sandy Kane, a New York comedy circuit regular who has been performing as the unofficial Naked Cowgirl in Times Square for the last two years. Burck has asked her to sign a franchise agreement six times, but Kane has always ignored his requests. Though the two naked cowpeople once talked about doing a duet together, their working relationship finally went south—to Nashville—where Kane recently recorded a song for EMI Music called "He Taught Me How to Love" (more examples of Kane's musical talent here).
The fact that Kane is claiming Burck is involved with the song is the last straw, according to Burck's manager, Todd Rubenstein. "She claimed it features The Naked Cowboy. This is completely bogus and an unauthorized use of the registered 'Naked Cowboy' trademark," he said. While a homemade CD label contains the phrase "featuring the Naked Cowboy," the Nashville studio where Kane recorded the song, Omni Sound Studios, confirmed that she recorded the song under her own name. "She just booked us. I mean, it's Sandy Kane. That's how she did everything—under her name," said owner Steve Tveit. Though a representative from EMI confirmed that Kane has indeed recorded a song, it is unclear how she is associating the song with Burck.
USLAW.COM ANALYSIS: Burck is prudent to actively maintain the integrity of his trademark. Under US law, if a trademark is licensed without adequate quality control or supervision, that trademark can be cancelled if it's deemed to no longer serve the purpose of identifying a distinct brand and/or otherwise becomes "generic". In fact, Rubenstein also explained that there were three official Naked Cowboy franchises, but only one still exists—the younger, official Naked Cowgirl, Louisa Holmlund, who also performs in Times Square.
Burck sent Kane a cease-and-desist letter, insisting that she pay his franchising fee (usually $500 per month or $5000 per year), under threat of a $150,000 lawsuit. Scott Rothman of Halberstadt Curley, the attorney representing Burke in his 2008 case, says that he has not been retained for this potential particular case.
Kane, a former stripper, shows no signs of budging, as she told news sources: "You know how much money I make? Two dollars a picture. I'm not selling any products!"
1f50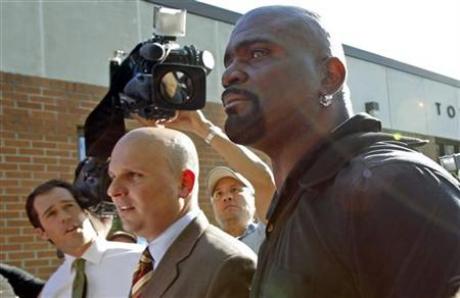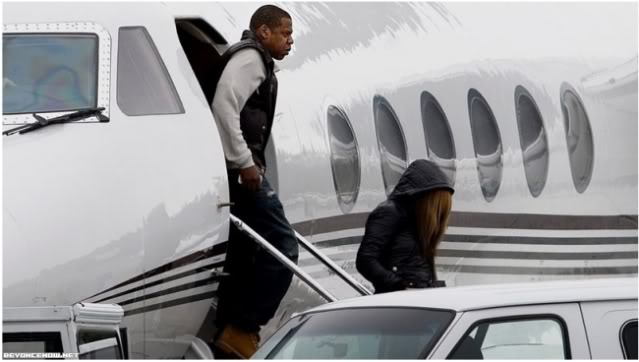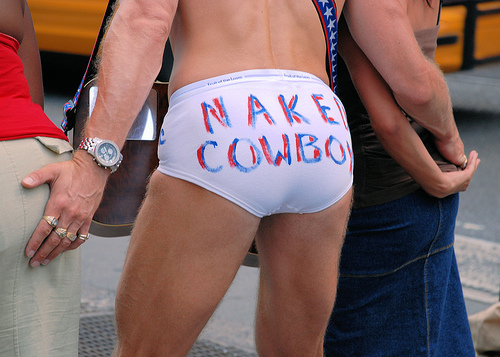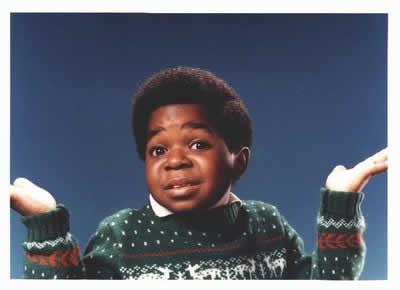 Poor Gary Coleman's body has already been cremated, but the vestiges of his childhood acting career remain contested by his former wife and former girlfriend. Coleman's 2005 will leaves his assets to ex-girlfriend Anna Grey, but a 2007 handwritten amendment, also known as a "holographic will," bequeaths the entire estate to ex-wife Shannon Price. Despite the fact that the pair divorced in 2008, Price claims the two have since been living together in a common law marriage. In the midst of this confusion, a special administrator has been appointed to execute his estate until a probate judge can rule on the rightful beneficiaries of Coleman's will.
Luckily for Price, Utah is one of the 25 states in which holographic wills are valid, but only if they are written entirely in the person's own handwriting, signed, and dated — which Coleman's appears to be.
According to Professor Beyer of Texas Tech University School of Law, Price may get her way. "If the 2007 handwritten document is deemed valid, it will revoke the 2005 will with regard to any inconsistencies. The court would then have to integrate the provisions of both documents," he said.
Before this occurs, the probate court will most likely have to investigate the circumstances of the will amendment. Coleman's handwritten note contains the eerie disclaimer: "I made this change of free will and was not coerced in any way. This I have done because of my personal selfishness and weakness and I love [Price] with all my heart." Deidre Wheatley-Liss of Fein, Such, Kahn & Shepard, PC, believes this statement could suggest Coleman was under duress from Price at the time, perhaps because of her caregiver role. "Courts are looking for outside evidence in case it could be fraud or undue influence," she said. "Did the caregiver give position of authority to make the person believe that if they didn't sign the will, they wouldn't be cared for?"
The holographic will could also be discredited because of Coleman and Price's 2008 divorce. "Normally what happens when you get divorced and you don't change the will, the ex-spouse is struck from the will," explained David Goldman of Apple Law Firm PLLC. "The problem is, when you apparently get back together and claim a common law marriage — creating a holographic will after that — there would have to be testimony that this is what he intended. That's why Florida and other states have taken the position that holographic wills aren't generally as reliable as they were thought to have been."
To commemorate Coleman, Price and Grey will have to resort to watching reruns of "Diff'rent Strokes" with an empty mantle– his ashes will be kept in storage until the judge reaches a final decision.
keep looking »
0