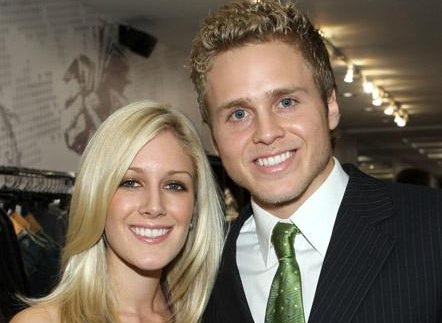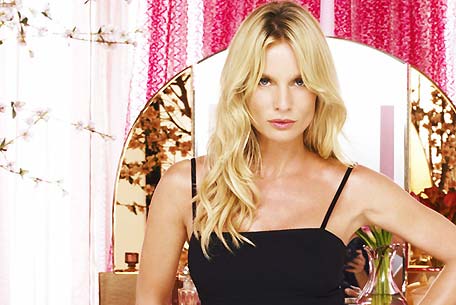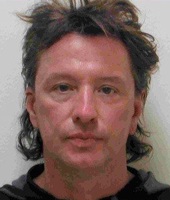 You can lose more than the car keys driving drunk.
Bon Jovi guitarist Richie Sambora's March 25th DUI arrest may not only cost him jail time, it may cost him his child. Because of Sambora's alleged criminal conduct, his custody rights–specifically his visitation privileges– over his 10-year-old child with ex-wife Heather Locklear are now in jeopardy.
Police stopped the musician when the car he was driving was reportedly weaving on the roadway. When Sambora stepped out his car, he reeked of alcohol. Even worse, Ava and another child were with him at the time, riding in the backseat.
As a result, his May 7th arraignment in California Superior Court could include at least two counts of risk of injury to a minor or other child endangerment charges along with a DUI charge. If that is the case, the door opens further for Locklear to pursue new legal action in the Family Court. If that happens, this once amicable co-parenting arrangement will turn ugly.
Depending on the nature and quantity of all the charges leveled (in addition to the fact of the arrest itself), Locklear will have new grounds to seek a modification of previously existing custody orders. And she can use Sambora's alleged lack of sobriety against him. (Sambora has admitted to past alcohol abuse.)
Sambora and Lockwood have been apart since 2006. Currently, the ex-couple share joint custody, giving them equal decision-making power, but Locklear has physical custody. Ava lives with her mother and Sambora has visitation rights. The actress is in a strong position to argue that her ex-husband's conduct is too risky or that he is too unstable to spend time with their child unsupervised.
But Sambora has a custody card in his pocket too. He could counterpunch based on Locklear's recent alleged mental health scare two weeks prior to his own incident with police. A doctor called 911 to Locklear's house after reporting the actress was possibly suicidal. Locklear denied any problems. But if she does exhibit any signs of significant instability that affect her parenting abilities, Sambora can raise those issues in court in a bid to influence custody issues.
We've all witnessed just how destructive a Hollywood custody battle can get– Kim Basinger and Alec Baldwin, Charlie Sheen and Denise Richards come most immediately to mind. Let's hope these two work out their personal problems and keep up the civilized relationship as co-parents. Their daughter has been through enough this year.
2a63
Paris Hilton will be enjoying three low sodium poultry-based meals a day at the Los Angeles Century Regional Detention Center: a hard-boiled egg, bowl of cold cereal and small carton of milk each monring; baloney and bread with either mustard or mayonnaise and an ocassional apple and watered down juice for lunch; and a hot meal for dinner.  Though there will be no television to accompany the one sheet and wool blanker in her room, she will be able to enjoy an hour of television in the day room and outdoor recreation along with a five minute group shower each day.  Also included in with her room and board are two pairs of socks, one bra, two pairs of panties and two blue jumpsuits which are exchanged for fresh ones each week.
Said by it's warden to be a "very nice place," the Century will be Paris's home starting June 5th on account of violating her probation for pleading guilty to drunk driving.  She may not get to enjoy all 45 days of her sentence, however.  Even if Governor Arnold Schwarzenegger  doesn't issue a pardon for the hotel heiress, overcrowding in LA County jails results in many offenders serving less than 10% of their sentences.  And state law provides credit for time served for good bahvior.   For example, ABC "Lost" actress Michelle Rodriguez served only one day of a 60 day sentence for a probation violation last year.
Those seeking to send correspondence or spend time with Ms. Hilton through a glass wall can view the establishment's visitng hours here.
Arrested Driving Under the Influence at least once:
Name
Occupation
Known for
Kareem Abdul-Jabbar
Basketball
NBA record holder (most minutes, points)
Joey Lauren Adams
Actor
Chasing Amy
Tim Allen
Actor
Home Improvement
Trey Anastasio
Musician
Lead singer and guitarist for Phish
Billie Joe Armstrong
Musician
Green Day frontman
Tom Arnold
Actor
Roseanne Barr Ex
F. Lee Bailey
Attorney
O.J.'s attorney
Oksana Baiul
Skating
Olympic figure skater
Yasmine Bleeth
Actor
Baywatch babe
Kevin Brady
Politician
Congressman, Texas 8th
Bobby Brown
Singer
Whitney Houston's tormentor
George W. Bush
Head of State
43rd US President
Noelle Bush
Relative
Niece of George W. Bush
Nick Carter
Singer
The Backstreet Boys
Stockard Channing
Actor
The First Lady on The West Wing
Chevy Chase
Comic
National Lampoon
Dick Cheney
Politician
Dubya's Veep
Roger Clinton
Relative
Black sheep in Clinton family
Pete Coors
Relative
Coors scion
Patricia Cornwell
Novelist
Crime novelist, Postmortem
Jim Courier
Tennis
Top-ranked tennis player
Kim Delaney
Actor
Det. Diane Russell on NYPD Blue
Andy Dick
Comic
Comedien
Mike Ditka
Football
Chicago Bears coach
Vivica Fox
Actor
Booty Call
James Frey
Author
Addiction memoirist, A Million Little Pieces
James Gandolfini
Actor
Tony Soprano
Jeff Garcia
Football
Philadelphia Eagles'QB
Mel Gibson
Actor
Passion of Christ
Dave Grohl
Musician
Nirvana, Foo Fighters
Lizzie Grubman
Business
Celebrity publicist and SUV-wielder
David Hasselhoff
Actor
Knight Rider, Baywatch
Paris Hilton
Socialite
Unexpected porno actress
Bill Janklow
Politician
Congressman forgiven for manslaughter
Wynonna Judd
Musician
Country music star
Rodney King
Victim
Subject of horrendous LAPD beatdown
Chris Klein
Actor
"Oz" Ostreicher in American Pie
Randy Kuhl
Politician
Congressman, New York 29th
Jack La Lanne
Fitness Guru
Fitness guru
Katherine Lanpher
Radio
Al Franken's sidekick on Air America
Tony LaRussa
Baseball
Manager of the St. Louis Cardinals
Queen Latifah
Rapper
Rapper, Actress
Ray Liotta
Actor
Goodfellas
Leonard Little
Football
Rams defensive end
Mike Lookinland
Actor
Bobby on The Brady Bunch
Zell Miller
Politician
US Senator from Georgia, 2000-05
Tracy Morgan
Actor
Saturday Night Live
Bill Moyers
Journalist
NOW with Bill Moyers
Dee Dee Myers
Government
Bill Clinton's press secretary
Vince Neil
Musician
Motley Crue vocalist
Nick Nolte
Actor
Gravel-voiced actor from 48 Hours
Gary Oldman
Actor
Sid Vicious in Sid and Nancy
Haley Joel Osment
Actor
Saw dead people in The Sixth Sense
Michael Phelps
Swimmer
Six gold medals at Athens
Lawrence Phillips
Football
Troubled former pro football player
Scottie Pippen
Basketball
Six-time NBA world champion
Chris Pontius
Skateboarder
Skateboarder, Jackass, Wildboyz
Jason Priestley
Actor
Brandon Walsh on Beverly Hills 90210
Freddie Prinze
Actor
Chico of Chico and the Man
Aidan Quinn
Actor
Reckless
Keanu Reeves
Actor
Dude
Nicole Richie
TV Personality
Paris Hilton's ex-pal
Dennis Rodman
Basketball
Forward, Chicago Bulls
Anna Nicole Smith
Model
Trimspa Spokeswomen
John Snow
Government
Secretary of the Treasury 2003-06
Oliver Stone
Film Director
JFK
Kiefer Sutherland
Actor
24
Rip Torn
Actor
Arthur on The Larry Sanders Show
Gus Van Sant
Film Director
Good Will Hunting director
Bruce Willis
Actor
Die Hard
Charlie Wilson
Politician
Congressman from Texas, 1973-96
Bookmark page to keep up-to-date.  Let us know who we missed (uslaw at uslaw d0t com).
5077
0