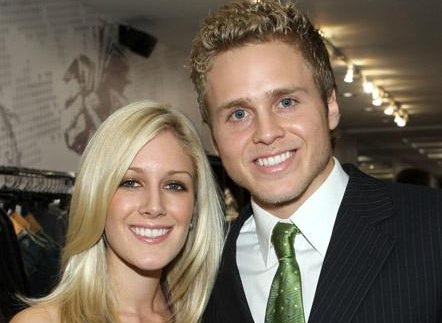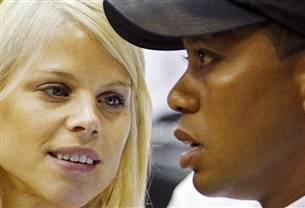 Tiger Woods' press conference was a bust. Now it's time for him to bust out his wallet and make things better for his suffering wife, Elin. Nothing helps a humiliated wife like a nice, fat check from a billionaire cheating husband.
This is the perfect time for Elin to negotiate a new prenup with Tiger, while he's got his tail between his legs. He's under pressure to save the marriage and she's got all the leverage.  After Tiger's robotic media mea culpa, it's obvious he'll say and do anything to protect his brand… and that means protecting his marriage. How Elin publicly treats Tiger will have a big effect on how the public treats Tiger. He needs her more than she needs him… and she should get him to pay for the privilege of staying married.
 
Since Elin's payday doesn't kick in until the marriage survives 10 years (according to reports about their existing prenup, she isn't entitled to the millions unless the marriage lasts a decade), I have adapted some steps out of my book, He Had It Coming: How to Outsmart Your Husband and Win Your Divorce, to remove some of the sting from staying in this union:
Have Tiger tear up the prenuptial agreement.
Negotiate a new prenup, called a post-nuptial agreement, which is a binding contract entered into while the couple is married.
Get paid for all the time she already served in the marriage. I call this a "Time Served" Clause. A $15 million a year lump sum payment per year of married life completed would be a good start for the years under her belt—years she had to put up with Tiger.
Negotiate a "Misstress Clause": If Tiger cheats, he writes his wife a multi-million dollar check.

Insert a new clause providing a payment to Elin for every year she stays in the marriage going forward. This way, when he gets paid by his sponsors as a result of her forbearance in continuing the marriage, she will participate directly in the benefits Tiger's business as a sponsored athletes enjoys therefrom.
Whatever reason Elin may choose for staying in the marriage, that's her prerogative. If she stays for the money at this point, she's smart, because she has two young children to protect. And besides, no one says it has to be forever. Tiger certainly didn't behave as if he intended the marriage to last. My advice to Elin is this: Start treating the marriage the same way Tiger did– as a business arrangement.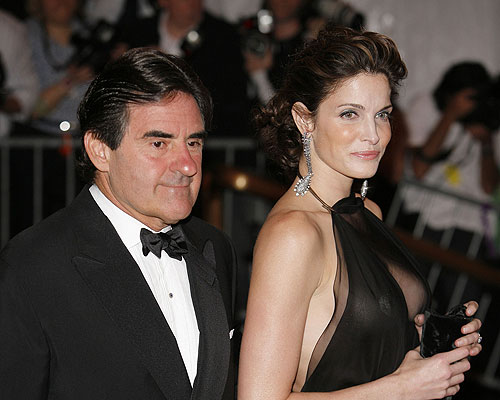 Victoria's Secret supermodel Stephanie Seymour should trade in her lingerie for a full set of body armor. She needs it to defend herself from soon-to-be ex-husband, billionaire Peter Brant. Seymour is suing the polo player for divorce in a bucolic Connecticut courthouse which is no stranger to high net worth splits, and he has already come out swinging. Although the former Sports Illustrated cover girl started the court proceedings, Brant started the battle. And the writing is on the court house wall– Brant won't be fighting fair.
Read more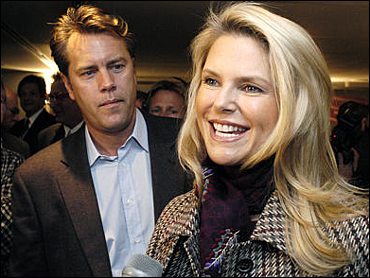 Hell hath no fury like Christie Brinkley in divorce court.
Payback is a bitch. Round One goes to former supermodel Christie Brinkley after a New York divorce court granted her Motion for an open courtroom divorce trial. Her soon-to-be-ex husband, Peter Cook, who was desperate for a private divorce, can expect to be publicly humiliated if reports are true that Christie is planning on introducing evidence of his alleged affair with an 18-year-old assistant, as well as his alleged attraction to internet porn and to combing the web for swingers.
It is a great tactical move on Christie's part. If Cook knows his reputation will be further soiled in the press (he was already slaughtered and humiliated two years ago when news of the split was first made public), he might choose to back down, abandon a trial, and seek a settlement. Or he could be intimidated into modifying his quest for those extra millions if the cost to his personal reputation becomes too high. (He owns an architectural office in the Hamptons and no doubt will need clients to continue hiring him to support his lavish lifestyle.) And finally, for every dagger that Christie throws, and as Cook's name gets dragged through media mud as he attempts to defend it, he may become too worn down to continue to fight a strong fight.
Cook's lawyer wasted no time in criticizing Christie as a bad mother for seemingly wanting her children exposed to the couple's dirty laundry when she blocked Cook's request for a closed courtroom. But that's just "lawyer spin" on behalf of his client. Most divorce courtrooms are considered public, where spouses' friends, neighbors– and in this case the media– can watch the drama unfold, one embarrassing detail at a time. While judges will close off child custody matters to the public, the divorce trial itself, where couples battle over assets and alimony, is a public affair. And in New York, one of the few states still operating under "fault divorce" law, even more intimate secrets are aired, because a couple must prove who was at fault for the break up and why. The Brinkley/Cook divorce is certainly expected to get messy.
So the world will get to watch Christie Brinkley have her day in court… and for poor Peter Cook– every dog must have his day too.
Stacy Schneider, Esq. is the author of He Had It Coming: How to Outsmart Your Husband and Win Your Divorce.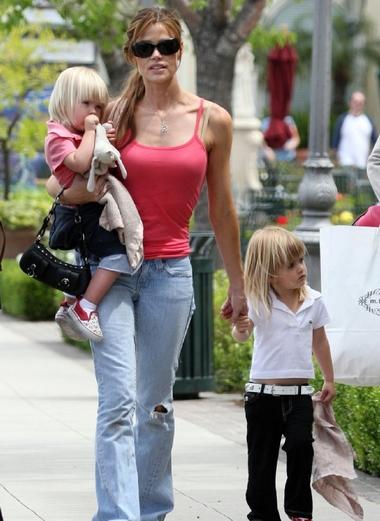 Denise Richards is making her kids reality television stars and her fuming ex-husband Charlie Sheen is powerless to stop her. Daughters, Lola, 2, and Sam, 3, are headed for Hollywood, as Denise is making the rounds on the nation's talk show circuit this week promoting a new reality show about her home life called Denise Richards: It's Complicated. But what this star is also highlighting is her ruthless decision to showcase her two toddlers on television in an attempt to jumpstart her career.
Denise won a court order allowing her to proceed with filming her life with the children (she has physical custody) as a reality television show for E!, which premiers next week. Charlie had objected, claiming the public exposure is a bad idea that will harm the kids, but a court disagreed. The reason Sheen lost his court battle was because he previously signed a waiver allowing the girls to be filmed. When the show itself became a reality, he apparently changed his mind. But the judge ruled a deal was a deal, and that Charlie had legitimately signed off on the project.
Why would Charlie have signed if he were against his daughters appearing on the show? In my opinion, he probably made a tactical error as his custody battle was ensuing. He may have initially given his consent with the hope of gaining leverage in a "give a little, get a little" move, thinking the reality show would never come to fruition. But Denise eventually successfully inked a deal to air her daily life (as if we are all that interested), and Charlie may have then realized he made an awful mistake.
keep looking »
0