<! ######################### HEADER>
<!input type="hidden" name="cof" value="GALT:#999999;GL:1;DIV:#0066CC;VLC:003366;AH:center;BGC:FFFFFF;LBGC:FFEE66;ALC:000066;LC:000033;T:000000;GFNT:999999;GIMP:999999;LH:50;LW:164;FORID:11"> <!div style='margin: 0px; padding: 0px; width: 100%; height: 0px; zheight: 29px; background: url(/spacer.gif);'><!/div>
<! ######################### CENTER>
<!!-- google_ad_section_start -->
Elderlaw
Legal resources geared to older persons.
INTRODUCTION
Warning
: strpos() expects parameter 1 to be string, array given in
/home/cerebel6/public_html/uslaw/uslarticle.php
on line
46
The task of finding the right legal help can be a daunting one. Surveys confirm that people use a variety of approaches to resolving legal problems. Some choose to take no action (some noting that the cost of taking action is greater then the benefits of taking the action). Others seek assistance from government agencies (such as consumer protection bureaus or the ombudsman program), attorneys or other professionals. Still others decide to represent themselves. The choice is up to you and will vary based on your personal situation, resources and the type of problem at hand. A recent survey conducted by Temple University for the American Bar Association noted, in part, that among moderate-income households just over half (56%) of those who who identified themselves as having a legal need sought help from an attorney or some type of hearing body. Forty-four percent chose other approaches.
This guide is designed to offer tips on the broad range of choices--from representing yourself to locating free or low-cost legal representation to finding an attorney specializing in "elderlaw." The guide offers practical information on the public and private resources available to you as well as tips on reducing the costs of obtaining legal help. No matter which option you choose, the premise upon which the following dozen questions are based is that you are the decisionmaker and that the more information you have about the law and your case, the better prepared you will be to conduct or oversee the legal work needed. Choosing the appropriate legal help or attorney for you is a highly individualized matter. No single set of criteria will work for everyone. We hope that the questions and tips that follow will provide a useful general framework for your search.
Ayn H. Crawley LCE, Elderlaw Support Projects
This manual was developed and published by Legal Counsel for the Elderly, Inc. (LCE), which is sponsored by the American Association of Retired Persons (AARP). The opinions expressed herein are those of the author, and should not be construed as representing the policy or position of LCE or AARP.
No official endorsement of these materials should be inferred. ISBN 0-933945-124 First Printing November 1994 Printed in the United States of America Editor: Cissie Coy Research: J. Peter Nawyn Cover Design: Donna Barker Word Processing: Keila A. Taylor
FINDING LEGAL HELP
Finding good legal advice and making sound decisions now, can help prevent difficult and costly problems in the future. As is true when purchasing any product or service, it is important to be a smart consumer. The following 12 questions may help you to be a smart legal consumer.
1. Do I need a lawyer?
Lawyers can assist you in resolving disputes or asserting your rights; however, there may be many ways in which you can resolve a matter without the specialized assistance of a lawyer. A number of legal problems may be solved without having to hire a lawyer. In deciding whether to hire a lawyer, you should consider the following: Is the matter a complex legal issue or one that is likely to go to court? Is a form or self-help book available that you can use instead of hiring a lawyer? Is a large amount of money, property, or time involved? Are there any nonlawyer legal resources available to assist you? On one hand, for example, the preparation of a trust or a guardianship proceeding is generally complicated and requires the assistance of a lawyer.
On the other hand, many sources (including AARP/LCE) can provide you with a living will form appropriate for your state as well as information on how to complete the form. Your local bank can assist you in setting up a joint bank account, while your local long- term care ombudsman can help you in resolving a complaint with a nursing home. You can locate your ombudsman through your local office on aging.
Many legal problems can be resolved through letter writing or a negotiation session. Alternatives to hiring a lawyer include direct negotiation on your own behalf, mediation, arbitration, using the assistance of a government agency (such as consumer protection), and small claims court. In addition, legal self-help manuals and seminars may give you the tools to handle some or all of the dispute on your own. You may also want to consider hiring an attorney to review papers or provide advice rather than seeking full representation. Negotiating on your own behalf can be the solution to many minor disputes. There are many books on the general topic of negotiation. Before negotiating a problem, you can explore the potential legal issues by calling a legal hotline or consulting other sources of information.
Practical Tips on Negotiating on Your Own Behalf
Keep an open mind and listen carefully to the other side. Stay calm. Write up a list of what you want and a separate list of what you would be willing to settle for. Consider your other options as you review the list. Try to talk to the other side. If you reach an agreement, put it in writing. Write a letter if a discussion does not solve the matter. Describe the facts and the settlement (action or payment) you feel is reasonable. Include a date by which you seek a response. A reasonable letter may encourage the other side. Remember that the letter may be used as evidence if the case goes to court. Dispute resolution centers have been established in almost all states.
The American Bar Association's Section on Dispute Resolution estimates that there are currently more than 450 community dispute resolution centers and more than 1,200 court- related dispute resolution programs throughout the country. While the centers vary, most specialize in helping to resolve problems in the areas of consumer complaints, landlord/tenant disputes, and disagreements between neighbors or family members. The names, services, and fees (if any) of the centers vary from place to place, but they generally use two different processes to resolve problems: mediation and arbitration. Mediation involves a neutral person who assists the two sides to discuss their differences and possibly reach an agreement. In an arbitration, the neutral third party conducts a more formal process and makes a decision (usually written) after listening to both sides. When both parties are agreeable, using a dispute resolution center (sometimes called a community justice center) or a private mediation center can be a low-cost alternative to bringing a suit in court or hiring an attorney to represent you in a negotiation. In some areas, the court itself may refer certain types of cases to a mediation program.
Small claims court may be appropriate if you have a monetary claim for damages within the limits set by your state (usually $1,000 to $5,000). These courts are more informal and involve less paperwork than regular courts. The filing costs are usually low and the system is often faster than the other courts. If you file in small claims court, you should be prepared to act as your own legal advocate, gather the needed evidence, research the law, and present your story in court.
Should You Choose Small Claims Court? Check the many "how-to" books in the library for general information. Check with the clerk in the small claims court, local consumer agency, or legal aid office for more information in your area. Are you willing to collect information and do research on your own? Is there a time limit on when you must file suit? Ask the small claims court clerk or look it up in your local law library. You must file your case before this time limit (usually within a year). Are you able to prove that the person against whom you are making the claim owes you money? You must be able to prove legal liability and that you have suffered a financial loss as the result of someone else's action.
2. What is "elderlaw"?
The term "elderlaw" is a relatively new one. Over the past decade, the legal profession has begun to recognize a cluster of specialized legal areas as being particularly important to older persons. Elderlaw encompasses traditional areas of legal practice such as estate planning and probate, as well as public benefits such as Medicare and Social Security, and issues such as planning for long-term care placement and health-care decisionmaking. Some attorneys have begun to identify themselves as elderlaw specialists. Most of these attorneys do not specialize in all of the areas covered by the broad term elderlaw (described below) and therefore you should ask which areas a particular attorney handles. Many of the attorneys who specialize in the elderlaw area are also familiar with the networks of other professionals (such as ombudsmen, social workers, geriatric care managers, or other elder care professionals) who can provide related services to older persons. They may also be trained in the mental and physical effects of the normal aging process.
The broad range of legal areas covered by "elderlaw" includes: Estate planning including the management of an estate during the person's lifetime and planning how the estate will be divided upon the person's death through wills, trusts, asset transfers, tax planning, and other methods. Long-term care planning including nursing home issues such as quality of care, admissions contracts, prevention of spousal impoverishment, and resident's rights. It also includes life care or retirement community issues such as evaluating the proposed plan/contract. Retirement issues including Social Security (retirement and disability and survivors' benefits) and other public pensions (veterans, civil service) and benefits as well as private pension benefits. Health care issues including Medicare, Medicaid, Medigap insurance, and long-term care insurance. Housing issues including home equity conversion and age discrimination. Planning for possible incapacity through choosing in advance how health care and financial decisions will be made if you are unable to do so (methods include durable powers of attorney, health-care powers of attorney, living wills, and other means of delegating the decisionmaking). The attorney may also be able to advise on conservatorship and guardianship proceedings in the event that the elder has not planned for incapacity. Age discrimination issues including bringing cases under the Age Discrimination in Employment Act.
3. Do I need an elderlaw specialist?
Not surprisingly, the answer is that it depends on your situation. If you already have a good working relationship with an attorney, discuss your particular legal needs with that attorney. Ask about your lawyer's experience in the issues typical of elderlaw. If the attorney is experienced in the areas of most concern to you, it is unlikely you will wish to go elsewhere. If the attorney is unfamiliar with elderlaw issues, ask the attorney for a referral. In the medical profession, graduates of medical school all go on to specialized training and can (clearly) hold themselves out as specialists in a particular field of medicine; however, in the legal profession, the issue of specialization is not as clear-cut.
Nevertheless, the American Bar Association has recently authorized the National Academy of Elder Law Attorneys Foundation to conduct special examinations leading to a specialization in elderlaw. The specialty certification process is very new for the legal profession so not many lawyers have been certified. Many attorneys who identify themselves as elderlaw specialists join groups such as the National Academy of Elder Law Attorneys and seek specialized training in the legal areas mentioned earlier. Another reason you may want to seek out an elderlaw specialist is because finding the best solution for you in a given situation is likely to involve a variety of other professionals such as physicians, home care agency workers, geriatric care managers, bank officers, and long-term care ombudsmen. An attorney familiar with this network can be very helpful. If needed, the attorney can act as a legal representative (fiduciary) if a client becomes incapacitated. Elderlaw specialists may work closely with financial planners, social workers, or geriatric care managers. This can be an advantage for many clients as a number of elderlaw issues involve both legal and nonlegal solutions. Today most lawyers limit their practices to a few areas such as domestic relations, criminal law, personal injury, estate planning and probate, real estate, or tax issues. Even attorneys who list themselves as elderlaw specialists are unlikely to be expert in all the areas detailed under the elderlaw heading in the second question. It is always necessary to look for someone with the appropriate technical expertise and experience regardless of how the lawyer identifies himself or herself. Finally, within the larger legal community there are relatively few attorneys who specialize in elderlaw. Choose the best legal expert for your needs, whether or not the attorney identifies herself or himself as an elderlaw specialist. Legal expertise is expensive and it is worth taking time to decide what role you want your lawyer to play and what skills you believe an attorney should have to fulfill that role.
4. How do I find a lawyer?
Once you have decided you need a lawyer, it is a good idea to shop around. The first step is to compile a list of names. The recommendation of someone whose judgment you trust is an excellent place to start your search. You may want to begin by asking relatives, friends, clergy, social workers, or your doctor for recommendations. Often those persons can refer you to someone who has provided similar legal services for them. Remember that you need to know more about the lawyer than simply that the person is a good attorney. Ask the persons making the recommendation for specific information about the type of legal help the lawyer provided them and how their case was handled. The following resources may assist you in your search for an attorney:
Bar Association Referral Lists
Many state and local bar associations maintain lawyer referral lists organized by specialty. You can consult the lawyer referral service for the name of an attorney who specializes in the type of case you have. Keep in mind that the referral is not a recommendation nor does it guarantee a level of experience. Bar associations may charge participating lawyers and law firms a fee to be included on the referral list. Also, many bar associations have committees that conduct training or public service work for the benefit of older people. An attorney serving on one of these committees could have the expertise you are looking for. Check the white or yellow pages (under "Lawyers") of the telephone book for the number of the state or local bar association.
Other Sources
The National Academy of Elder Law Attorneys (NAELA) is a nonprofit professional association of attorneys specializing in legal issues affecting older persons. NAELA is not a legal referral service; however, it does sell a registry listing over 350 member attorneys nationwide ($25 including shipping and handling). National Academy of Elder Law Attorneys 1604 N. Country Club Road Tucson, Arizona 85716 (602) 881-4005 There are also a number of lawyer directories. Two of the larger directories are likely to be available at your local library. The Martindale-Hubbell Law Directory lists 600,000 American and Canadian lawyers alphabetically by state and by categories. Each entry has a biography, which includes information on each lawyer's education, specialty, law firm, and the date of admittance to the bar. It also includes a "rating" based on information supplied by fellow lawyers. It does not include a rating by clients or judges. The Who's Who in American Law directory lists about 24,000 lawyers and includes biographical notes. This directory is somewhat difficult to use as the lawyers are listed alphabetically rather than by state or specific area of expertise.
Many communities also have other lawyer referral services to assist people in finding a lawyer. Often the services are for specific groups such as persons with disabilities, older persons, or victims of domestic violence. Groups that may be good sources for a local referral include the Alzheimer's Association and other support groups for specific diseases, Children of Aging Parents, the Older Women's League, the state civil liberties union local social services agency, or the local agency on aging. Other referral services may be run by groups of attorneys specializing in a certain area. Some services may screen the lawyers who wish to have referrals in a particular area. If you use a referral service, ask how attorneys are chosen to be listed with that particular service. Many services make referrals to all lawyers who are members (regardless of type and level of experience) of a particular organization. Lawyers are permitted to advertise within specific guidelines. You will be able to gather some useful information from the publicity, however, like advertisements in general, you should always be careful about what you read or hear. Many advertisements for attorneys specializing in certain areas of the law (such as personal injury or medical malpractice in which there may be substantial fees) offer free consultations. Other advertisements may list a set fee for a particular type of case. It is always a good idea to investigate further and to comparison shop. Many attorneys who do not advertise may also provide free consultations or offer set fees for a certain legal problem. Also, keep in mind your case may not be a "simple" one and set fees are usually for routine, uncomplicated cases. In addition, the court and your banker may be good referral sources. Finally, the telephone book often lists lawyers according to their specialties.
5. Is free or reduced-cost legal help available?
There are a number of options for finding affordable legal help. Federally funded legal services programs exist in every state and there are pro bono or reduced-fee attorney panels and legal hotlines in a number of states.
Free Legal Help for Older People
The Older Americans Act (OAA) requires your state office on aging to fund a local Area Agency on Aging (AAA) program that provides free legal help on noncriminal matters to people age 60 and over. Each of the over 644 local AAAs sets aside funds to provide free legal assistance for those older persons who are in the greatest social and economic need. In many states, the AAAs contract with the Legal Services Corporation (LSC) funded programs described below. They may also set up their own programs or contract with private attorneys to provide legal services to older persons. OAA legal services advocates provide representation in court or at administrative hearings, community education, and self-help publications. The OAA programs offer other types of assistance and services as well. For example, an advocate may assist an older person with a food stamp appeal and arrange for transportation to a nutrition site. The OAA legal services programs do a great deal of outreach to the community. Some attorneys spend as much as half of their time speaking at senior centers or visiting people in their own homes. There are no income guidelines that clients must meet in order to qualify for services. However, the legal services provider and the Area Agency on Aging may set priorities about the preferred type of representation, such as obtaining government benefits, and may not be able to provide help in cases the agency considers to be a lower priority.
Cost: No cost to eligible clients.
Eligibility & Access to Service: OAA legal services providers handle civil (not criminal) matters for persons age 60 or older regardless of income. Local offices set priorities for the types of cases they will handle. Not all cases can be handled.
Locating Local Agencies: Agencies providing free legal help to older persons can be identified by calling your local Area Agency on Aging listed in the government section of the telephone directory. A national directory of OAA legal services providers (entitled Law & Aging Resource Guide) lists a state-by-state breakdown of the addresses and phone numbers of each office and is available from the American Bar Association Commission on Legal Problems of the Elderly, 740 Fifteenth Street NW, Washington, DC 20005-1022, 202-662-8690, http://www.abanet.org/elderly/home.html. Single state profiles are free. A complete copy of all state profiles is $20.
Legal Aid Offices (free help to low-income people of all ages)
There is also a nationwide network of legal aid offices (or legal services) that receive federal funds to provide free legal help to low-income people of all ages. The Legal Services Corporation (LSC) is a quasi-governmental entity that receives an annual appropriation from the U.S. Congress and funds 324 legal aid programs throughout the country. LSC legal aid programs are designed to provide free legal services to persons with low incomes, including many older persons. The legal help provided by LSC-funded programs is substantially the same as that provided by the OAA-funded programs and, in many cases, is provided by the same office. Staff advocates provide representation in court or at administrative hearings, community education, legal clinics, and self-help publications, as well as helping client groups in the community such as tenants groups. Many offices also conduct outreach programs to assist persons in nursing homes, mental hospitals, or others who cannot easily reach the legal aid office. The legal services offices have staff who specialize in issues related to older people, such as Medicare, Medicaid, Social Security, and other public benefits. There are income and asset guidelines that you must meet to be eligible for LSC-funded programs. The office can readily explain these eligibility requirements to you. As mentioned above, some of these offices also receive special Older Americans Act funding, and can provide help to people 60 years of age and over, regardless of income or assets.
Cost: No cost to eligible clients.
Eligibility & Access to Service: Legal aid offices handle civil (not criminal) cases for persons with income below 125% of the federal poverty guidelines ($12,300 for a couple in 1994). Local offices set priorities and not all cases can be handled. In some cases (such as abuse), the income guidelines may be waived. Locating Local Agencies: You will find these agencies in your telephone book under "legal aid" or "legal services" offices or by calling your local bar association. Before making an appointment, call to make sure that the services are free. Be aware that some private attorneys have opened clinics that use the same type of name but don't provide free services. Also, the National Legal Aid and Defender Association publishes an annually updated national directory that lists the addresses and phone numbers of all LSC-funded legal services offices, by state and county. The guide can be obtained by writing to: NLADA Directory, 1625 K Street, NW, Suite 800, Washington, DC 20006, (202) 452-0620. The cost is $30.
Pro Bono or Reduced-Fee Attorney Panels
Most legal aid offices and some bar associations have started special pro bono panels (pro bono refers to free legal help that private attorneys provide as a public service). In addition, some private attorneys are willing to reduce their fees if a client's income is low. The panels discussed in this section are the listings of the private attorneys willing to offer some free or reduced-fee legal services. The panels do not employ the attorneys but simply work to connect the attorneys willing to offer services with the clients who need them.
Cost: Reduced-fee panels provide legal help at a cost less than the fee that the private attorney "usually" charges for a case of the same type. The exact fee varies based on locale and the individual attorney's fee schedule. Attorneys who agree to handle a case pro bono will not charge for their services although there may be court costs and other costs associated with the case.
Eligibility & Access to Service: Many local bar associations have lists of attorneys who volunteer for either reduced-fee panels or for pro bono cases. Some have special panels for elderlaw cases. In many instances, the local legal services programs (LSC and OAA) are part of this network. The legal services programs identify cases of persons who exceed financial guidelines or whose cases they are otherwise unable to handle. The cases are then referred to pro bono or reduced-fee panels. Since the OAA and LSC legal services programs often must first screen the cases for the pro bono or reduced- fee attorney panels, contact with the legal aid agency is often a good way to identify a program in your area.
Locating Local Sources: Local legal aid offices and bar associations are usually listed in the yellow (under "Lawyers") or white pages of the telephone book.
Legal Hotlines Some areas offer special legal hotlines for call-in advice. Often this telephone advice service is sponsored by bar associations and has limited hours or covers limited geographical areas. Sometimes the hotline may be offered for a limited time such as on Law Day, May 1. The federal government's Administration on Aging (AoA) sponsors statewide legal hotlines that provide legal advice to all persons age 60 or older, regardless of income or the nature of their problem. The hotlines are staffed by attorneys who give advice, send pamphlets, or make referrals to special panels of attorneys or to legal services programs.
Cost: Most (including the AoA-funded hotlines) do not charge for the advice given. Cases which require additional work are referred to private attorneys or legal services programs (individual hotline policies will vary).
Eligibility & Access to Service: Open to all persons age 60 or older. The services exist only in limited areas of the country. See Appendix 2 for a listing of the statewide legal hotlines as of the date this guide was published. Plans are underway to expand to other states.
Locating Local Agencies: See the listing in Appendix 2 or call your local bar association or Area Agency on Aging.
6. What questions should I ask before I meet with a lawyer?
One way to start the process of hiring a lawyer is to call several lawyers to whom you have been referred or about whom you have heard. There are some preliminary questions that you can ask the lawyer or a staff person before committing yourself to a consultation. The answers will help you choose the two or three lawyers you wish to interview. Since this is only a preliminary telephone conversation, ask questions that can be answered briefly, such as those listed below: Will the lawyer provide a free consultation for the initial interview on this matter? How long has the lawyer been in practice? What percentage of the lawyer's cases are similar to your type of legal problems? (A lawyer with experience in handling cases like yours should be more efficient and knowledgeable, and that may save you money.) Can the lawyer provide you with any references, such as trust officers in banks, other attorneys, or clients? Does the attorney represent any special-interest groups, such as nursing homes or senior citizen groups? What type of fee arrangement does the lawyer require? Are the fees negotiable? What type of information should you bring with you to the initial consultation?
7. Why should I interview a lawyer?
Whether you are seeking a lawyer for a one-time case or to assist you with a variety of matters over a period of years, you will be sharing details of your life and relying upon this person's expertise and advice. Since this person will be acting on your behalf, it is critical that you feel comfortable with your attorney and have confidence that he or she will hear your concerns in an atmosphere of mutual respect. A personal interview is the best way to make this judgment. Plan to follow up your exploratory phone calls by scheduling interviews with at least two of the attorneys. Don't feel embarrassed about selecting only the best candidates or cancelling appointments with some of the attorneys after you complete all of your exploratory calls.
8. What should I look for during the interview?
Come prepared with a brief summary of your immediate case (including dates and facts) as well as a list of general questions for the attorney. The purpose of the interview is twofold: to decide if the attorney has the necessary experience and is available to take your case; and, to decide if you are comfortable with the fee arrangement and, most importantly, comfortable working with the attorney. Since this a free consultation, it may not be a lengthy one. Be concise and approach the interview in a businesslike manner. Be prepared to take notes, to listen carefully to the attorney, and to observe the office. Bring to the interview: a brief, written summary of your case; a list of questions for the attorney; cards or a small notebook; a pen/pencil for notes; copies of any notices you have received.
IN ADDITION TO ANY UNANSWERED QUESTIONS FROM THE TELEPHONE CALLS, YOU MAY WANT TO CONSIDER THE FOLLOWING QUESTIONS: How long has this attorney worked on cases like yours? Based on your brief description of the problem, ask about the range of outcomes you could expect (rough estimate of length of time, cost for legal services, and size of the award if any). Ask if the case is likely to be settled or will it go to trial. Remember that there are many factors in how a case is decided. Be wary of any ironclad promises that you will win. Ask for an opinion as to the strengths and weaknesses of a case like yours. This should be based on your lawyer's experience with similar cases. Ask who will be working on your case. Will this attorney be doing all of the research, case preparation, negotiation, and court work or will associates or non- attorney advocates be handling parts of it? What are the experience and expertise of these other advocates? Will other experts including attorneys be consulted? If so, who will they be? If others will work on the case, what will the fee arrangement be? These questions are particularly important to ask of attorneys practicing in large law firms where work is often delegated to associates and/or paralegals. Ask about fees and expenses. These are not the same. An attorney's fee is the payment you make for the attorney's time. Expenses refer to a variety of other costs including witness fees, filing costs, copying, messenger service, etc. (See the question on fees below.) Will the attorney work out a written fee agreement with you? (The specifics of the arrangement should be in writing.) How often will the attorney bill you? Is a retainer required? Decide what type of involvement in the case you want and ask if the attorney is comfortable with that. (See the questions below on client involvement and cutting costs.) What hours will the attorney be available for meetings? This may be particularly important if you must leave work to meet with the attorney. Will you meet in the evening or on weekends? Will the attorney make house calls or visit a nursing home if needed?
OBSERVE HOW THE ATTORNEY RESPONDS TO YOUR QUESTIONS. Does the attorney seem organized (take notes, etc.)? Does the attorney respond openly and directly to your questions? Does the attorney provide you with written background material on the topics of interest to you? Are the attorney's explanations clear?
FINALLY, OBSERVE THE PHYSICAL SURROUNDINGS AND OFFICE STAFF. Is parking or public transportation easily available? Would you feel secure coming alone? If you are seeking a long-term relationship or currently are experiencing disabilities, consider the following: - are there many steps to the office? - are the chairs comfortable and easy to get out of? - are the forms printed in large enough type to read or is a magnifying glass offered? - is it difficult to hear what is going on due to excess noise? - do you look into the glare of the window as you face the attorney? - most importantly, if you mention problems, is the staff responsive to your needs? Does the office staff appear to be helpful? Do people identify themselves on the telephone so you know to whom you are speaking? Does anyone explain the relative roles of different people with whom you may be dealing?
9. What factors should I consider in choosing an attorney?
After the interviews, review your notes. Look at the strengths and weaknesses of each of the attorneys you interviewed. Decide what is most important to you.
Factors to consider in choosing an attorney include:
Cost - Cost is rarely a deciding factor unless it is a simple case which will take little time and that is the only contact you plan to have with the attorney. However, it is always critical that you feel comfortable and knowledgeable about the financial arrangement. Disputes over fees are one of the most common conflicts between unhappy clients and attorneys.
Experience - Does the attorney have the necessary experience for the case you have? For a simple will a relatively new attorney may be a cost-effective choice. However, for a complex estate plan you are likely to prefer someone with more experience. The higher fee is likely to be balanced by not having to pay for the attorney to learn on the job.
Availability - Can the attorney accept the case immediately? Will the attorney be able to devote the time you want to the case? This is particularly important if you prefer a lot of interaction with your attorney.
Your Comfort Level/Mutual Respect - It is important not to choose an attorney simply because you share an interest in common or you are impressed by the firm's reputation. You should be satisfied with the expertise of the people actually working on your case. Will you trust them enough to tell them private matters (relevant to the case) that you may not have shared with others? Do you believe the attorney treats your ideas and opinions with respect?
10. What types of fee arrangements are most common?
Fees are one of the least discussed parts of any legal case yet are often of primary importance to both the client and the lawyer. Frequently fees are not discussed early enough, candidly enough, or in enough detail. Why? Generally, because the discussion can be uncomfortable for both the client and the attorney. Becoming knowledgeable about the types of fee arrangements can help you to feel more comfortable about this essential part of hiring an attorney. The market rate for any given legal service is generally a range of fees which varies by locality. A "fair" fee is an individual decision and is likely to be based on the following factors: (1) How much can you afford? (2) Is it a routine matter or does it require special expertise? (3) What is the range of attorney rates for this type of case in your area? (4) How much work can you do on the case? The type of fee arrangement that you make with your lawyer will have a significant impact on how much you will pay for the services. There are several common types of fee arrangements used by lawyers:
Flat fee: The lawyer will charge you a specific total fee for your case. Ask if photocopying, typing, and other out-of-pocket expenses are covered by this flat fee. Often the total bill is the flat fee plus these out-of- pocket expenses. A flat fee is usually offered only if your case is relatively simple or routine. While lawyers will not set a flat fee for litigation, they can usually give a good estimate of the costs at each stage.
Hourly rate: The attorney will charge you for each hour (or portion of an hour) that he or she works on your case. If your attorney's fee is $100 per hour, and he or she works ten hours, the cost will be $1,000. Some attorneys charge a higher rate for court work and less per hour for research or case preparation. If you agree to an hourly rate, you need to know how much experience your attorney has had with your type of case. A less experienced attorney will usually require more time to research your case, however, he or she may charge a lower hourly rate. Large law firms usually charge more than small law firms and urban attorneys often charge more per hour than attorneys practicing in rural areas. Again, you should ask what is included in the hourly rate. If other staff such as secretaries, messengers, paralegals, and law clerks will be working on your case, how will their time be charged to you? Costs and out- of-pocket expenses will usually be billed in addition to the hourly rate.
Contingency fee: Under this arrangement, the attorney's fee is based on a percentage of what you are awarded in the case. If you lose the case, the attorney does not get a fee, although you will still have to pay expenses. The contingency fee percentage varies and some lawyers offer a sliding scale based on how far along the case is when it is settled. A one-third fee is common. Also, ask whether the lawyer will calculate the fee before or after the expenses. This can make a substantial difference, since calculating the percentage of the attorney's fee after the expenses have been deducted increases the amount of money you receive.
This type of fee is usually found in personal injury cases, accidental claims, property damage cases, or other cases where a large amount of money is in contention.
Referral fee: On occasion, an attorney who has accepted your case may refer you to another attorney who is more experienced. Sometimes the first attorney will ask for a portion of the total fee you pay for the case. This "referral fee" may be prohibited under state codes of professional responsibility unless certain criteria are met. The criteria are likely to include the stipulation that client fees can only be split if each attorney does some work, the client knows about the arrangement, and the total fee is reasonable. You may contact the state bar association with questions about the appropriateness of fee arrangements. Again, regardless of the fee structure you and your attorney agree upon, the specifics of the agreement should be in writing.
11. Are there ways to reduce my attorney fees?
Yes. Remember that it is your case and that the attorney is an expert who is assisting you to resolve a problem or prevent a potential problem.
A Lawyer's Fee May Be Negotiable
Despite the importance of fees to both parties, consumers rarely choose a lawyer based on price, yet it is important to remember that a lawyer's fees are often negotiable. Your lawyer is unlikely to invite you to bargain over fees. However, there are some common-sense tips to consider that may allow you to negotiate without outright negotiation. For example, smaller firms usually charge less than larger firms. If your case is interesting or novel or extremely lucrative, an attorney may be willing to negotiate. If the firm is actively seeking more work or is new to your locality, it may handle a case for less as a way to build its caseload.
There are two general situations in which you may wish to raise the issue of lower fees. First, if your case has the possibility of significant attorney's fees, you are likely to be in a strong position if you are willing to shop around and to negotiate. It's wise to negotiate, for example, in personal injury cases. Most lawyers will propose a standard contingency fee for usually one-third of any damages that they win for you, nothing if they lose. Bear in mind, the contingency fee is designed to cover the risk the lawyer is taking yet some experts estimate that at least one out of every five contingency fee cases involves virtually no risk. It makes sense to sit down with several different lawyers before choosing one. Ask each to assess the merits of the case and the likelihood that you will receive money if you are successful. The consultations will be free and you will come away with a more realistic sense of what fee arrangements you should agree to.
Generally, the higher the likelihood of success in a case, the lower the contingency percentage you may be able to negotiate. Some clients also prefer to pay their lawyers on a sliding scale. For example, 33 percent for the first $100,000 in damages, 25 percent for the next $100,000, and 15 percent above that. Second, other fee arrangements that you may be able to negotiate and which may save you money include flat fees instead of hourly charges, hourly rates up to a prearranged maximum for the entire project, and fees based partly on the outcome.
Comparison Shop for Flat Fees on Simple Cases
When you need a simple transaction like a will, a real estate closing, or a power of attorney, you can comparison shop. Contracting for legal services is like any other consumer transaction in that the prices and the work product vary. Call several attorneys and compare their answers to the questions listed above. Only after you get a sense of the range of fees will you be able to determine which rate and which attorney best suit you and your budget.
Ask about the Billing Method for Hourly Rates
A written agreement specifying the fee arrangement and the work involved is the best way of assuring clear communication between you and your attorney about the total cost of the case. For example, if your attorney charges by the quarter hour, you will know that if you call and speak to your attorney for five minutes, you will be charged one- quarter of the attorney's hourly rate. Knowing that, you may choose to give the information to his secretary or write a brief note. Asking a lawyer to bill at 6- minute instead of 15-minute intervals can save you hundreds of dollars. For example, if a lawyer's minimum billing unit is 15 minutes, each 5-minute phone call will be billed at one-fourth of the hourly rate. At 6-minute phone intervals, a 5-minute phone call costs just one-tenth of the hourly rate.
Choose a Lawyer with the Appropriate Qualifications
Most legal work is relatively routine. It often has little to do with complex legal theory or constitutional analysis, and much more to do with knowing which form to fill out and which county clerk will process it most quickly. Smaller firms, attorneys charging lower rates, and less experienced attorneys are often well suited for the broad range of legal work needed by many consumers. Recently graduated attorneys may offer to work for a somewhat lower price to compensate for the extra risk and time involved in becoming familiar with the specific area of law. Lawyers who charge $300 an hour and up are appropriate for very sophisticated trusts and estate work, corporate litigation, or complex criminal defense work. Be wary of big law firms where you may be offered the illusion that the young associate who has been assigned to your case (at a lower rate) is being supervised closely by the senior partners listed in the firm name. The associate may take three or four times as long as an experienced lawyer to draft the necessary papers. You might want to meet with the associate and the supervising partner before work begins to ascertain who is going to do what, and to get an estimate as to how much the work should cost. Such a meeting is likely to encourage the firm not to charge you for the associate's on-the-job training.
Offer to Perform Some of the Work
Discuss ways that you can help the attorney on the case. For example, if the attorney needs copies of birth certificates or other records, you can write the letter to request them and save your attorney the time needed to dictate and process the letter. Splitting the work with an attorney also can cut the cost of writing a will or health-care power of attorney or setting up a trust. You can draft the document, using a standard form as a guide, and then present it to your lawyer for reviewing and finalizing the work. Make sure that your attorney is willing to do this kind of work and discuss the fee if major rewriting is needed.
Hire the Attorney to Act as Go-between
Some lawyers are open to negotiating a lawyer fee if you are only looking for their legal expertise to write a letter to the other side to settle. You may wish to hire the attorney for this type of limited assistance initially and follow up yourself. If you are unsuccessful, you may wish to retain the attorney to further pursue the case.
Hire the Attorney to Act as Your Pro Se Coach
If you want to represent yourself in court (called appearing pro se), hire your attorney to act as a pro se coach who will review documents and letters that you prepare and sign. The attorney may also help you prepare for a hearing in which you represent yourself. Examples of when this might be appropriate if you want to appear in small claims court or if you want to enforce a lease or collect bills owed to you.
Choose a Lawyer Who Specializes in What You Need
You are likely to save money by choosing someone who has the knowledge and office systems set up to handle cases like yours cost-effectively. That attorney is also more likely to be knowledgeable about specific procedures relating to your case, expert witnesses in the area, and other attorney experts for consultation.
Prepare for Your Attorney Meetings
Come prepared with all of the necessary information and papers. Ask questions to make sure that you are providing everything the attorney needs. Think about your legal problem and gather the information your attorney will need. Write down the names, addresses, and phone numbers of other people involved in the case. Write down the important events or facts. Bring any relevant papers such as contracts, letters, court notices, or leases. Keep copies of this information and provide it to your attorney. The more work that you do to prepare, the less time your attorney needs to spend (and charge you) for finding the information.
Answer Your Attorney's Questions Fully
Your communications to your attorney are confidential. Pay close attention to the questions your attorney asks you and offer complete and honest answers. If you are not sure if a piece of information is relevant, ask your attorney. If your attorney knows all the facts as early as possible in the case, it will save on time (and money) that might be spent later on further investigation or misdirected case development.
If the Situation Changes, Tell Your Attorney as Soon as Possible
You are a primary source of information about your case and your attorney will act based on the information you have provided. If something happens or if you find out new information which may affect your case, give the information to your attorney quickly. It may change what he or she is doing on your case. It may save the attorney's time (and your money) or save the attorney from heading in the wrong direction on a case.
Maximize the Value of Your Contacts with Your Attorney
Keep in mind that you will pay for virtually every minute you spend with your attorney. While a friendly relationship can facilitate the handling of your case, limit the phone calls and meetings to the business of the case. You will not want to pay for a long, friendly conversation about other matters. Consolidate your questions or information giving into a single call. Pass on information in writing or to other office staff rather than speaking directly with the attorney unless you have a specific reason to do so.
Examine Your Bill
Request that your attorney bill you on a regular basis. Even if you have agreed on a contingency fee and will not actually pay the expenses until the case is settled, you should periodically examine the expenses. Question any items that you do not understand or that are not covered in your fee agreement. For example, your attorney may list the cost of attending continuing legal education seminars in the area of your case. Unless you have agreed to cover these costs, you may wish to question this entry.
Candidly Describe Your Financial Limitations
Finally, if you have extremely limited funds, discuss the situation with your attorney. If you have a long- standing relationship, you may be able to work out a payment plan. If the situation is compelling, some attorneys may be willing to help someone who genuinely needs it.
12. What should my involvement be after I hire a lawyer?
The bottom line is that you are deeply involved and that the outcome of the case will inevitably affect you to a greater degree than your attorney. No matter what role you envision for your attorney, you should be the decisionmaker on all major points in your case. You hire an attorney for experience on legal procedures and familiarity with the appropriate court system, but the more fully informed you are, the better prepared you will be to make the necessary key decisions and to oversee the work of your attorney. At a minimum, many consumer advocates recommend that you educate yourself about the general area of law relevant to your case by reviewing one of the many self-help legal manuals and gathering information from the attorney interviews you conduct. You can find out about courtroom procedures from staff at the court (although they may be reluctant), legal aid staff, or the law library or your public library. Beyond that level of involvement there is a fairly broad range of possibilities. The three general choices are: Attorney as pro se coach. As described in Question 11, you may choose to hire the attorney as a legal advisor to a case which you handle yourself. Not all attorneys will be comfortable in this role but many attorneys, especially in smaller firms, may be interested in empowering consumers. Client supports the attorney through gathering documents and other agreed upon tasks. It may be wise both financially and in terms of your attorney's time for you to volunteer to undertake certain tasks to support the work on your case. There are a number of tasks in the development of any case which do not require specialized legal expertise. You may be able to compile information, research regulations or company policy, obtain birth certificates or other documents, review the factual portions of documents prepared for court, or take other actions that you or your attorney identify as helpful for the case.
Traditional approach to the attorney/client relationship.
Under the scenario often presented in films or television, a client simply informs the attorney of the problem and the attorney, without regard for expenses or further consultation, "solves" the case. In real life, it is much more of a partnership. It is critical for you to expressly detail at the outset your expectations regarding consultation and decisionmaking on both the outcomes and cost of the case. No matter what role you and your attorney agree upon, maintain your own copies of all files and original documents in a fireproof box or bank vault. Do not rely upon your lawyer's file system as the only repository for these important papers. Your relationship with your attorney can fall anywhere along the range of options described above. In making the decision about the degree of your involvement, ask yourself the following questions: How much time and effort can I realistically contribute? What are my needs to control (monitor) the day-to- day direction of the case? How familiar am I with this area of the law? How much is this case worth to me (financially)? How important is the outcome? The final step in deciding the level of your involvement is a clear agreement and understanding between you and your attorney about your relative roles and expectations. On the one hand, your involvement should not hinder the attorney from exercising the expertise for which you hired the attorney. On the other hand, all options should be explained to you in clear language. Ask questions about the relative merits of a proposed step until you understand it. Be wary of an attorney making strategic decisions without you or presenting a proposed next step as necessary without explaining the merits and costs of the option.
Client Involvement - Decisions to Be Made
Do you want your attorney to act as pro se coach or as your representative? What work can you provide on the case? How frequently do you want to receive a billing (or a list of expenses in the event of a contingency fee)? Do you want to review copies of pleadings (court papers) before they are filed? Receive copies after they are filed? Review some but not all documents? Which ones? How often is it appropriate to meet? What benchmark should trigger a meeting? How often do you want to talk to the attorney or receive a case update? Can staff convey the message? Will a short note be sufficient? Are there spending limits or benchmark figures for expenses or fees which should trigger a client consultation before going ahead on the case?
Resources
AARP/Legal Counsel for the Elderly 601 E Street, NW Washington, DC 20049 (202) 434-2125
American Bar Association Commission on Legal Problems of the Elderly, 740 Fifteenth Street NW, Washington, DC 20005-1022, Telephone: 202-662-8690, Facsimile: 202-662-8698
http://www.abanet.org/elderly/home.html
National Academy of Elder Law Attorneys, Inc. 1604 N. Country Club Road Tucson, AZ 85716 (602) 881-4005
Nat'l Citizens' Coalition for Nursing Home Reform 1424 16th Street, NW, Suite 202 Washington, DC 20036-2211 (202) 332-2275
National Legal Aid and Defender Association 1625 K Street, NW, Suite 800 Washington, DC 20006 (202) 452-0620
LEGAL COUNSEL FOR THE ELDERLY 601 E Street, NW Washington, DC 20049 <!!-- google_ad_section_end -->
Related Law Blog Posts
is===1
Lawyers! Want your Website or Blog Included Here?
Contact us!
You'll get lots of targetted new traffic and client leads. We'll also improve your existing online presence or even build you a new website or blog!


<! ######################### LEFT>

#1 Online Legal Resource
<! ######################### RIGHT>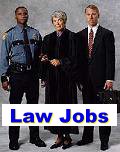 10,000+ Law Job Listings
Lawyer . Police . Paralegal . Etc
---
Earn a law-related degree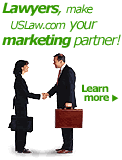 <! ######################### FOOTER>

0.1924 secs <!script type="text/javascript" src="http://cls.assoc-amazon.com/s/cls.js"><!/script>