<! ######################### HEADER>
<!input type="hidden" name="cof" value="GALT:#999999;GL:1;DIV:#0066CC;VLC:003366;AH:center;BGC:FFFFFF;LBGC:FFEE66;ALC:000066;LC:000033;T:000000;GFNT:999999;GIMP:999999;LH:50;LW:164;FORID:11"> <!div style='margin: 0px; padding: 0px; width: 100%; height: 0px; zheight: 29px; background: url(/spacer.gif);'><!/div>
<! ######################### CENTER>
<!!-- google_ad_section_start -->
DEBTOR'S RIGHTS RESOURCE PAGE
DEBT COLLECTION, BANKRUPTCY, CREDIT AGENCIES, ETC.
Warning
: strpos() expects parameter 1 to be string, array given in
/home/cerebel6/public_html/uslaw/uslarticle.php
on line
46
A Bankruptcy Primer
Bankruptcy affords you the chance to get rid of creditors and old debts and get a start fresh.
A Debt Collector's Obligations
Debt collectors owe you information, communication and courtesy.
Alimony Maintenance and Child Support
Bankruptcy won't discharge alimony, child support obligations.
Alternatives To Bankruptcy: Debt Consolidation Loans
Avoid bankruptcy by bundling loans into one large one.
American Judicial System: Bankruptcy
Federal courts alone handle bankruptcy matters.
Anticipating Bankruptcy Problems - Questions and Answers
Quick answers to your questions about bankruptcy problems.
Appointment of a Receiver
Court-appointed receiver oversees disposition of assets.
Assignment For the Benefit of Creditors
Debtor's property is assigned to a trustee for liquidation.
Avoiding ECOA Liability
Make sure your business plays by the rules.
Avoiding Internet Investment Scams
If it sounds too good to be true it probably is
Bankruptcy
The federal Bankruptcy Judges Division can answer all your questions.
Bankruptcy - Questions and Answers
Answers to clear up your questions about bankruptcy.
Bankruptcy Alternatives: Compositions
State alternatives let you to pay less than you owe.
Bankruptcy From the Creditor's Perspective - Questions and Answers
What creditors should know about the bankruptcy process.
Bankruptcy Reform Unlikely from 'Lame Duck' Congress
Chapter 7 rules are major hurdle.
Bankruptcy System - Questions and Answers
Easy answers to questions about the bankruptcy courts.
Bankruptcy and Your Credit Rating
Bankruptcy offers you a fresh start on your credit problems.
Bankruptcy and its Alternatives
Even when bankruptcy looms, you still have options.
Bankruptcy for Individuals
If you're drowning in debt, bankruptcy can be a lifesaver.
Bankruptcy: An Overview
What you should know before deciding to file.
Bankruptcy: Protecting Your House
You want to show the lowest possible amount of equity in your home to fall under your state's exemption limit
Bankruptcy: Protecting Your Personal Property
Property not exempted is property lost.
Basic Truth in Lending Disclosure Requirements
Truth In Lending Act details lender disclosures.
Chapter 11 Reorganization
Chapter 11 is usually the choice of corporations.
Chapter 13 Adjustments of Debts of an Individual with a Regular Income
If you have a regular salary, Chapter 13 may work for you.
Chapter 13 Made Easy
At least half of all Chapter 13 debtors find it too difficult to finish paying their plan.
Chapter 7 Liquidations
Is Chapter 7 the right one for you?
Chapter 7 Questions and Answers
What happens to your debts under Chapter 7 bankruptcy.
Cleaning Up Your Credit Report
You can challenge incorrect information on your credit report and ask the credit reporting bureaus to correct it.
Co-signers
When you co-sign, you pay if the primary borrower doesn't.
Commencing Your Bankruptcy - Questions and Answers
How to start the bankruptcy process.
Commencing the Case
After bankruptcy is filed, your financial situation will be a lot easier.
Common Questions and Answers About Debt and Bankruptcy
Confirming Your Mortgage Loan Balance is a Yearly Task
A few simple calculations let you monitor your lender's math.
Consumer Credit Counseling Service (CCC)
Get help in paying off your debts from the CCC.
Consumer Credit Protection
Federal legislation offers many forms of protection.
Conversions
You can move between chapters under certain circumstances.
Correcting Other Abuses
Government regulations are aimed at curbing credit abuses.
Credit Card Billing Errors
Mistakes happen, but federal law helps correct them.
Credit Problems of Fraud Victims
How fraud victims can restore their credit rating.
Credit and Your Consumer Rights
Protect your credit rating by knowing your rights.
Creditors' Meetings
Your creditors' meeting sets the tone for the proceeding.
Cutting Spending
Tightening the belt is a good way to avoid credit problems.
Dealing With Bill Collectors
The law protects you from threats and harassment.
Dealing With Collection Agencies
Know your rights when you come up against a collection agency.
Dealing with Creditors and Collection Agencies
There are ways to get creditors and collection agencies to stop harassing you.
Dealing with the IRS
Bankruptcy does not keep the taxman away.
Debit Cards What Savvy Consumers Need to Know
They're easy and convenient but don't mistake them for ATM cards.
Debtor's Rights
A debt collection agency can't harass you just because you've missed a few credit payments.
Debtor's Rights After Bankruptcy
What to do if creditors still hound you.
Denial of a Discharge
Don't give the court cause to deny your discharge request.
Disadvantages To Informal Arrangements
Informal solutions to debt problems often are difficult to enforce.
Disadvantages to Bankruptcy
The downside to filing for bankruptcy.
Discharge of Debtor's Rights in Bankruptcy
Bankruptcy might not discharge all your debts.
Discharge of Debts
How the court disposes of debts and property.
Discharge of Debts and Creditors's Objections
If creditors object, you might still have to pay.
Discrimination After The Discharge
In a few cases, events that require action occur after the debtor has received his discharge.
Do You Have the Right Type of Debts?
A Chapter 7 bankruptcy might make their life easier.
Do You Need a Lawyer For Bankruptcy?
A good lawyer can save you plenty in the long run.
Don't Transfer Your Assets to Hide Them
While shielding your assets may be appropriate at times, it is best to find out how to do this within the law.
Employment Rights After Discharge in Bankruptcy
Your employer can't fire you for going bankrupt.
Equal Credit Opportunity Act
The ECOA prohibits discrimination in granting credit.
Establishing Credit
You need to create a credit record to get a loan.
Everything Will Be All Right
Choosing a path of retribution or forgiveness.
Exempt Property
Your creditors can't touch your exempt property.
Exemption Planning
Make sure that your property falls under the applicable exemptions.
Expanding Access for Minority Groups
Federal laws prohibit denying credit for racial reasons.
FTC Stops Credit Bureau From Selling Information to Marketers
Consumer privacy protected as FTC curtails Trans Union sales.
FTC Takes Action Against Fraudulent Credit Repair Services
Promises of 'new credit identity' violated federal laws.
Fair Credit Billing: Who to Contact
If your credit card company has billed you incorrectly, you can get help.
Fair Credit Reporting Act
What credit bureaus can do with the information they have about you.
Fair Credit Reporting Act
Credit bureaus must comply with these federal requirements.
Fair Debt Collection Practices Act
Federal law governs collection agencies.
Family Farmer Bankruptcy
Chapter 12 protects the family farm.
Federal Exemption List
Federal law allows bankruptcy exemptions for these properties.
Federal Laws That Protect You
The Fair Debt Collection Practices Act bars creditor abuse.
Filing Your Forms
Get your forms to all the right places.
Fiscal Fitness: Choosing a Credit Counselor
Use a counselor to put your affairs in order.
Getting Credit Again
It is not impossible to get credit after a bankruptcy.
Getting Help
You'll need some assistance in starting the bankruptcy process.
Getting a Loan Using Your Home as Security
You can use your home as collateral for personal loans.
Government Regulation of Consumer Credit
The government protects a number of your consumer rights.
Home Equity Credit Lines
Understand the risks before opening up a home equity credit line.
How Much Will You Have To Repay?
All plan payments must be made to get a discharge.
How The Case Proceeds
A Chapter 7 bankruptcy case should last only about four months.
How to Deal With Mortgage Payments When You Are in Financial Trouble
Cooperation with your lender, among other options, may prevent the loss of your home.
How to Dispute Your Credit Report
Check your credit report regularly and correct the errors.
If Your Credit Card Is Lost or Stolen
Federal law limits the extent of cardholder liability.
Informal Workouts
Resolving problems through a workout with creditors.
Information You Will Need To Start Your Bankruptcy
Begin with details about your debts and your property.
Insolvency
How to assess your financial situation.
Involuntary Bankruptcy
Bankruptcy may not be a choice for some people and firms.
Is Bankruptcy Truly the Road You Want Your Business to Take?
There are alternate routes small businesses can venture into before exploring a bankruptcy filing.
Is Bankruptcy for You?
What to consider before choosing bankruptcy.
Judicial Liens
An order from the court can put your property on hold.
Landlords and Leases
Handling leases is tricky under bankruptcy.
Lawyers, Paralegals, and Legal Fees
If you can afford to hire an attorney, it is best to do so.
Liens and Lien Priorities
Lienholders must get in line to claim property.
Liquidation Under the Bankruptcy Code
Sell off assets to pay off your creditors.
Mechanic's Liens
Artisans and tradespeople use them on deadbeats.
Multiple Discharges of Debt
You might get only one bite at the bankruptcy apple.
Nondischargeable Debts
Nondischargeable debts include taxes, child support, and fines.
Options Besides Bankruptcy
Considering all your options before filing is always worthwhile.
Payment Problems
Preserve a good credit record even when you can't pay.
Penalties for Violating the FDCPA
Punish miscreant collectors with damages claims and class action suits.
Pensions and IRAs
Not all pensions are protected during bankruptcy.
Personal Loans
It always pays to shop for a loan.
Preferential and Fraudulent Transfers
Creditors must share equally in the bankruptcy estate.
Privacy Rights In Credit Reporting
Credit bureaus have lots of information about you that they can sell to creditors, employers, and insurance companies.
Protections Credit Cards Give You
Credit cards are actually safer than cash.
Questions and Answers
Quick answers about alternatives to bankruptcy.
Rebuilding Your Credit
Make your bankruptcy a new beginning.
Receipt and Notification of a Discharge in Bankruptcy
Creditors are notified that your debt is discharged.
Reestablishing Your Credit - Questions and Answers
Easy answers to your questions about recovering from bankruptcy.
Reorganization Under the Bankruptcy Code
Your company can reorganize its debts under Chapter 11.
Repayment of Debt After Discharge in Bankruptcy
Even after a debt is discharged, you can still pay.
Repossessions and Foreclosures
Miss a payment, and the repo man might take your property.
Requirements to File Bankruptcy
What you need for voluntary bankruptcy.
Revocation of the Discharge in Bankruptcy
If the court revokes the discharge, you might still be liable.
Secured Creditors
Secured creditors can take specified property during bankruptcy.
Selecting a Credit Card
Visa/MC cards may look alike, but fine print discloses worlds of difference.
Senate Passes Bankruptcy Reform
Bill would make it harder for individuals to wipe away debts.
State Exemption Laws
States decide what property is exempt from bankruptcy.
Staying Out of Debt
After bankruptcy, stop making the same credit mistakes.
Staying Out of Debt
Keep a record of expenses.
Stolen Credit Identity
A guide to protecting personal information.
Student Loans
Bankruptcy doesn't discharge student loan debts.
Support Services to Address Credit Problems for Fraud Victims
Support services help victims cope with financial problems.
Taxes
You can avoid paying some forms of taxes through bankruptcy.
The Automatic Stay
A bankruptcy filing puts a freeze on debt collectors.
The Bankruptcy Estate
Your property will be put into an estate under Chapter 7.
The Bankruptcy Process For Creditors
Bankruptcy is designed to ensure the orderly payment of debts.
The Bankruptcy System
A quick guide to the bankruptcy court.
The Chapter 13 Process
You will have to repay at least some of your debts.
The Fair Credit Reporting Act
Credit bureaus must correct their mistakes.
The Fair Debt Collection Practices Act
Protect yourself from abuse by debt collectors.
The Family Home
State law often determines whether you keep the family home.
The Risks of Bankruptcy To Creditors
Many creditors find themselves at a disadvantage in bankruptcy.
The Trustee
The trustee distributes the property in the bankruptcy estate.
Truth In Lending Act
Lenders must accurately disclose the terms of their credit offers.
Understanding Credit Bureaus
What they do, and how to deal with them.
Unsolicited Mail, Telemarketing and Email: Where to Go To "Just Say No"
There are steps you can take to reduce the number of telemarketing calls and junk mail you receive.
What Areas Are Regulated
Federal laws govern in these areas.
What Can Go Wrong?
Most cases conclude without any significant problems.
What is Discharge in Bankruptcy?
Discharge might not eliminate all your debts.
When Does the Discharge In Bankruptcy Occur?
Your debts can be discharged at any time.
Which Type of Bankruptcy Filing is the Correct One?
Once you've decided that you need protection from your creditors, you've got to determine just how far you need to go.
Who Might Go Bankrupt?
Debtor's bankruptcy disrupts small businesses. <!!-- google_ad_section_end -->
Related Law Articles
Related Law Bulletins
Related Law Blog Posts
Search Blog Directory:
Debtor's liability on trade secrets claim and fixing minimum amount of that iability, was neither "contingent" nor "unliquidated"
Background: Motion was filed to dismiss debtor's Chapter 12 case, on ground that at least 50% of debtor's noncontingent, liquidated debt did not arise out of farming operation, as required for debtor to qualify as "family farmer" eligible for Chapter 12 relief...
RI: Debtor's Prison
go to reinvestinjustice.org to learn more and see video testimony of people that have in debtor's prison in RI Skipped debt hearings put 2,500 in ACI Providence Journal, Tuesday, April 22, 2008 BY EDWARD FITZPATRICK PROVIDENCE ? Nearly 2,500 people...
A Debtor's World: An Interdisciplinary Academic Conference
On May 2-3, the University of Illinois College of Law and the American Bankruptcy Institute are sponsoring "A Debtor's World: An Interdisciplinary Academic on Debt...
Is Unmarried Roomate Included in Household Size
Here's an interesting article I found concerning the amount of people counted in determining size of a debtor's household...
Rhode Island Passes Reform to End Debtor's Prisons
Rhode Island Passes Reform to End Debtor's Prisons August 13, 20008 With a $400 million dollar deficit in the budget this year, the state of Rhode Island was forced to confront the spiraling $186 million dollar prison budget...
11th Circuit: Party May Not Proceed In Forma Pauperis Where Appeal Is Frivolous
Ghee v. Retailers Nat. Bank, No. 07-14128, 2008 WL 816666 (11th Cir. March 27, 2008). Collection lawsuit against former Chapter 7 debtor's spouse, who was not a debtor in the bankruptcy case, did not violate the discharge injunction of §524(a)(2)...
Search Blog Directory:
is===1
Related Law Questions
Lawyers! Want your Website or Blog Included Here?
Contact us!
You'll get lots of targetted new traffic and client leads. We'll also improve your existing online presence or even build you a new website or blog!


<! ######################### LEFT>

#1 Online Legal Resource
<! ######################### RIGHT>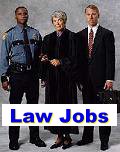 10,000+ Law Job Listings
Lawyer . Police . Paralegal . Etc
---
Earn a law-related degree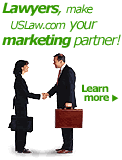 is===1

<! ######################### FOOTER>

0.1465 secs <!script type="text/javascript" src="http://cls.assoc-amazon.com/s/cls.js"><!/script>