<! ######################### HEADER>
<!input type="hidden" name="cof" value="GALT:#999999;GL:1;DIV:#0066CC;VLC:003366;AH:center;BGC:FFFFFF;LBGC:FFEE66;ALC:000066;LC:000033;T:000000;GFNT:999999;GIMP:999999;LH:50;LW:164;FORID:11"> <!div style='margin: 0px; padding: 0px; width: 100%; height: 0px; zheight: 29px; background: url(/spacer.gif);'><!/div>
<! ######################### CENTER>
<!!-- google_ad_section_start -->
Immigration
Frequently Asked Questions
Warning
: strpos() expects parameter 1 to be string, array given in
/home/cerebel6/public_html/uslaw/uslarticle.php
on line
46
What if I remain in the U.S. illegally?
If you remain illegally for more than six months, you will be barred from the U.S. for three years. If you stay illegally for more than a year, you will be barred for 10 years.
What's the easiest way to get a work visa?
If you have a college degree or higher and have been offered a job with a U.S. company that will sponsor you, you can obtain an H-1B visa. It usually takes around 30 days to get an H-1B visa, which is valid for one 1-3 years and renewable. Because it's valid only for work with your sponsor, you'll have to obtain a new H-1B visa to change jobs.
What is the difference between a nonimmigrant visa and an immigrant visa?

A. Nonimmigrant visas: Foreign nationals can enter the US temporarily as tourists (B-2), business visitors (B-1), students (F-1, M-1), workers (H-1B, L-1, etc.) or for a variety of other reasons. These temporary visas are known as nonimmigrant visas and are issued at US embassies and consulates abroad. Officers at the US embassy or consulate abroad must be convinced that the visa applicant will not remain in the US after expiration of the authorized stay. The visa applicant must demonstrate that he/she intends to depart the US within the prescribed period of time. While some nonimmigrant visa categories are subject to annual quotas (i.e. H-1B), most are unrestricted in number. Nonimmigrant visas can usually be obtained rather quickly. Visas may be valid for one or more entries into the US. However, a visa does not guarantee entry into the US. The immigration officer at the US port of entry makes the final determination.
B. Immigrant visas (aka Green cards) grant the holder the right to reside and work in the US permanently. Holders of these visas are referred to as lawful permanent residents. They are obtained either in the US or abroad at a US Embassy or Consulate. Green cards are available mostly to those individuals who have immediate family members in the US or job skills needed by a US employer. Additionally, a number of green cards each year are granted to investors, refugees, highly educated individuals and DV Lottery winners. The number of green cards issued each year is subject to an annual quota on each category. The speed with which one obtains a green card depends upon the category in which one qualifies.
What is a labor certification?

The first step in obtaining permanent resident status through employment is to show the U.S. Department of Labor that there are no qualified American workers available to take the specific job that has been offered. Applicants apply for green cards under preference categories and are subject to country-by-country quotas. The date on which the employer files the labor certification papers is called the priority date. The priority date marks the legally recognized moment when the waiting period for a green card starts to elapse. The employer files the forms, and the local Department of Labor office sends back instructions on how to advertise for the job. If no qualified applicants arise, the labor certification will be approved and the second step can begin. In some states, the labor certification process can take several years.
The following are the preference categories for employment-based immigration:
First Preference: Priority workers. They require no labor certification.
Second Preference: Members of the professions holding an advanced degree or exceptional ability; if their work falls under the "national interest" requirement, then the labor certification and job offer requirement can be waived;
Third Preference: Skilled workers or those capable of performing work requiring at least two years experience or training for which qualified workers are not available in the United States, professionals with baccalaureate degrees but not advanced degrees and other workers such as unskilled laborers not of a temporary or seasonal nature.
What are the different categories for temporary work visas?

H-1B Specialty Occupations H-1B visas are the most common route to work in the United States for most professional foreign workers. To obtain an H-1B visa you need a job offer from a U.S. employer, where the position requires a minimum four-year baccalaureate degree, and the applicant has the relevant education and/or work experience to fulfill the requirement. Additionally, the employer must pay the prevailing wage in that specific area for that specific position. Specialty occupations in this category are: information technology professionals, physicians who graduated from U.S. medical schools and passed parts 1 and 2 of the USMLE, physicians who graduated from foreign medical schools and passed all three parts of the USMLE, registered nurses with state RN licenses, journalists, accountants, researchers and scientists.
Exchange visitors (J-1): The Department of State (formerly USIA) grants numerous educational institutions and organizations the right to sponsor persons as exchange visitors on the J-1 visa program. J-1 visa holders are restricted to working, studying or participating in the specific exchange programs for which the visa has been approved. Persons with skills listed on the USIA's exchange visitors skills list, or graduate medical training requires that the J-1 visa holder comply with a two year foreign residency requirement (INA sec. 212(e)) after the expiration of his/her stay.
Treaty Traders (E-1) and Treaty Investors (E-2): Owners and key employees of businesses that conduct a substantial volume of trade between the United States and the home country are treaty traders (E-1) and a treaty investor (E-2) has invested in the United States and jobs created for U.S. workers. To qualify for an E-2, the home country must have a treaty with the United States.
Intracompany Transferees (L-1): One qualifies for an L-1 visa if you have been employed outside the United States as a manager, executive (L-1A) or person with specialized knowledge (L-1B) for at least one of the last three years, and you are transferred to the United States to be employed in a similar position. The U.S. company to which you are transferring must be a branch, subsidiary, affiliate or joint venture partner of the non-U.S. company. The non-U.S. company must remain in operation while you have the L-1 visa. Said company may be either a foreign division of an American-based company or it may have originated outside the United States. Any form of business is adequate, including but not limited to corporations, LLCs, LLPs, partnerships, joint ventures and sole proprietorships. There are no quota limits on L-1 visas.
Religious Workers (R-1): To qualify for an R-1 visa, you must be a member of a religious denomination for at least 2 years and have a job offer in the United States to work for an affiliate of that same religious denomination. R-1 visas are for either clergy or lay religious workers. Successful applicants need not have worked for the religious organization but must have been members of it for at least two years.
Other temporary work visa categories include: temporary trainees (H-3), persons of extraordinary ability in the arts, sciences, education, business or sports (O-1/2) and athletes and entertainers (P).
How can you obtain a green card without going through the labor certification process?

If you qualify for (EB-1) status, you may not need to go through the labor certification process.
EB-1 subcategories are:
a. persons of extraordinary ability in the sciences, arts, education, business or athletics as demonstrated by national or international acclaim. The individual should continue the work in the field and the entry should substantially benefit the United States.
b. outstanding professors and researchers. This requires that the individual be internationally recognized in an academic area and possess at least three years of academic research or teaching experience and have a tenure or tenure track position at a university or an institute of higher education.
c. multinational executive or manager. This requires that the individual be employed abroad in that capacity during at least one of the three years preceding the application for admission to the United States as a priority worker. He/she must enter the United States to be employed as an executive or manager for the same firm, corporation or legal entity or a subsidiary or affiliate of the entity that employed him/her abroad. Most L-1A visa holders qualify for this category after one year of work in the United States.
What is a national interest waiver (NIW)?

The employment based second preference category (EB-2) includes members of the professions who hold advanced degrees and individuals of exceptional ability in the arts, sciences or business. Although this category requires a job offer and labor certification, INS may waive this requirement if the work of the alien is of national interest.
Statements by experts concerning the importance of their work are considered with past accomplishments and the need for their particular type of skill in the United States. This standard has not been well defined by the INS. Successful cases will improve the U.S. economy, working conditions, the education system, health care, housing or the environment.
How can an individual obtain permanent residence through marriage to a U.S. citizen?

If the U.S. citizen resides in the United States, filing an application to the INS office having jurisdiction over the petitioners residence is the first step. Usually, this is a one-step filing, meaning that one applies for petition approval, adjustment of status, and work authorization all at the same time. The INS will issue an employment authorization document (EAD) within 90 days of applying. The INS will then arrange a marriage interview for the couple. This may take two months to two years, depending on the INS jurisdiction. The INS will examine documents and question the applicants to determine the bona fides of the marriage. You should be prepared to produce wedding photographs, tax returns, joint bills, joint leases or deeds, joint bank accounts and/or insurance documents naming each spouse as a beneficiary. If the immigration officer suspects that the marriage was entered into for immigration purposes, the INS may investigate the candidate's home and place of work. If the marriage is less than two years old at the time of interview, the green card will be conditional and expire in two years. The applicant and spouse file papers to have the conditions removed within the 90 day period prior to the expiration of the green card and return for another interview to have the conditions removed.
If the US citizen resides abroad, the paperwork must be submitted and processed at the appropriate U.S. consulate. The process is nearly the same but the waiting time is less--from two to six months.
How can an individual become a permanent resident through a relative?

There are five ways to become a permanent resident through a relative.
1. Immediate relatives of U.S. citizens. There are no quotas and no waiting for immediate relatives of U.S. citizens. Immediate relatives of U.S. citizens are spouses, unmarried children under 21, and parents of U.S. citizens.
2. First preference. Unmarried sons and daughters of U.S. citizens (23,400 visas per year plus unused visas from fourth preference)
3. Second preference. Spouses and unmarried children of U.S. citizens and unmarried sons and daughters of green card holders who are at least 21. (114,000 visas per year plus unused visas from the first preference)
4. Third preference. Married sons and daughters of U.S. citizens (923,400 visas per year and unused visas from the first and second preferences)
5. Fourth Preference.Brothers and sisters of U.S. citizens (65,000 visas per year plus unused visas from the first, second and third preferences).
Family sponsored immigration has an overall quota of 480,000 visas per year.
How can an alien become a U.S. citizen?

There are four ways to become a U.S. citizen:
1. Naturalization petition.
To qualify for this process you must:
(i) be a lawful permanent resident. (ii) be 18 years or older. (iii) be a permanent resident for five years. (If a person obtained permanent residence through marriage to a U.S. citizen, they may be eligible for naturalization in three years if the couple has been married for 3 years, if the spouse was a citizen during that entire period, and if the couple are still living in marital unity.) (iv) have resided for at least three months in the state where the petition was filed. (v) be physically present in the United States for at least one half of the five years (or one half of three if spouse is a citizen), with no absences longer than 1 year. (vi) have resided continuously within the United States from the date the petition was filed to the time of admission to citizenship. (vii) be a person of good moral character for the five years. (viii)have an elementary level of reading and writing English. Exceptions to this rule exist for persons over fifty, in the US for 20 years or more as a permanent resident; and persons over 55 , in the US for 15 years as a permanent resident.(ix) have a basic knowledge of the fundamentals of U.S. government and history. This requirement can be waived for people over 65 and have been permanent resident for 20 years.
2. By birth in the United States. Under the 14th Amendment, all persons born in the United States are citizens regardless of the status of their parents, who may be citizens, green card holders, or illegal aliens.
3. By acquisition at birth. A child born outside the United States where one or both parents are U.S. citizens may acquire U.S. citizenship at birth.
4. By derivation through naturalization of parents. A child born outside the United States may become a citizen by virtue of the parents' naturalization.
What is political asylum?

The INS grants aliens political asylum in the United States based upon fear of persecution in the home country due to race, religion, nationality, political opinion or membership in a particular social group. Economical suffering is not considered a reason for asylum. A person must request political asylum within one year of arriving in the United States, unless there are exceptional circumstances. If political asylum is granted, the applicant is allowed to remain in the United States and eventually obtain permanent residence.
What is the green card lottery?

The diversity visa lottery (DV) is more commonly known as the green card lottery. The Immigration Act of 1990 created a new green card category to benefit people from countries that have low immigration to the United States. The goal of the program is to diversify the pool of immigrants entering the United States. The DV program grants 55,000 immigrant visas each year by random drawing. The visas are divided among geographic regions. A greater number of visas will go to those regions that have lower immigration rates and no visas may be issued to countries that have sent more than 50,000 immigrants to the United States during the previous five years. DV applicants must have a high school education or its equivalent, or within five years have two years of work experience in an occupation that requires at least two years of training or experience. The DV registration period is usually between early October and early November of each year and successful registrants are usually notified between April and July of each year. Registrations submitted one year are not held over until the next year. <!!-- google_ad_section_end -->
Related Law Articles
Related Law Bulletins
Related Law Blog Posts
Search Blog Directory:
Blawg of the Day -- Canadian Immigration Blawg
This week's Canadian law blog deals with immigration: the Canadian Immigration Blawg is published by Raj Sharma, a former immigration officer and now practicing immigration attorney in Calgary...
Canadian Immigration and Refugee Law #1: Introduction
This is the first podcast in Canadian Immigration and refugee law. We begin by considering the historical evolution of immigration within Canada and then turn to some early immigration cases to consider the role that racism played in the immigration process...
THE YIN AND YANG OF IMMIGRATION
Ruben Navarrette, Jr. always has something interesting to say about immigration and in a piece he's written for CNN, he's highlighted the contradiction in American's attitudes toward illegal immigration - we are against illegal immigration except to the extent we are not...
Immigration Court Ethics
Judge Posner recently issued a scathing critique of the immigration court system. He criticized the competence of immigration judges and lamented the dearth of qualified lawyers to handle immigration matters...
Immigration Court Ethics, Or Lack Thereof
Per this post at the Legal Ethics Forum: Judge Posner recently issued a scathing critique of the immigration court system...
CIS ATTACKS ANOTHER NON-PROBLEM
Now that the Center for Immigration Studies has jumped the shark with its silly study linking immigration to global warming, they're trying to top themselves...
Search Blog Directory:
is===1
Related Law Questions
Lawyers! Want your Website or Blog Included Here?
Contact us!
You'll get lots of targetted new traffic and client leads. We'll also improve your existing online presence or even build you a new website or blog!


<! ######################### LEFT>

#1 Online Legal Resource
<! ######################### RIGHT>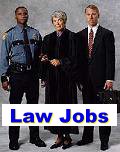 10,000+ Law Job Listings
Lawyer . Police . Paralegal . Etc
---
Earn a law-related degree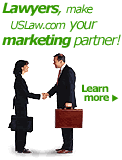 is===1

<! ######################### FOOTER>

0.1416 secs <!script type="text/javascript" src="http://cls.assoc-amazon.com/s/cls.js"><!/script>